AVIXA Announces 2021 AV Experience Awards Finalists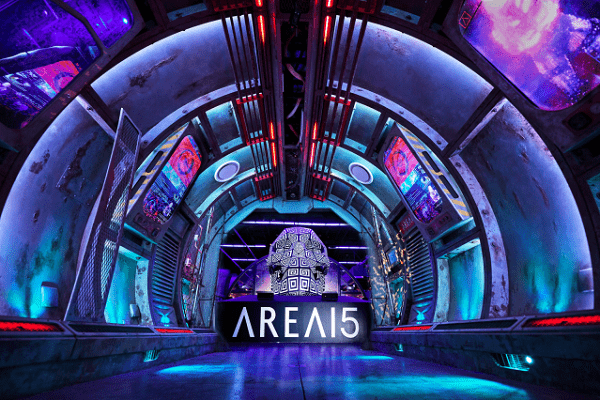 AVIXA has announced the 2021 AV Experience Awards finalists. This awards program recognises the innovative integration of content, space, and AV technology to enrich experiences.
"The AV Experience Awards finalists showcase how AV can make an incredible impact on the way we experience the world – the way we learn, communicate, and are entertained," said Joé Lloyd, Senior Director of Communications, AVIXA. "AVIXA is proud to recognize the creative firms and technologists that have employed AV in imaginative ways to elevate a wide range of experiences."
The AV Experience Awards finalists are:
 Best Dynamic Art Experience celebrates AV as art
Light Up the Night: Brightening Your Day in Dark Times – Sharp NEC Display Solutions of America, Inc.
110 High Street's Media Band – Electrosonic
The New Desjardins Space – Float4
Best Collaborative Experience celebrates applications of AV that bring people together via technology when they cannot be together in person.
HAKO – BARTKRESA studio
University of North Carolina Surgery Education Center, School of Medicine – University of North Carolina
Laboratory Digital Transformation – AV Integration Distribution (India) Pvt Ltd
Best Individualised Experience highlights applications where technology creates personalized experiences.
Crayola IDEAworks: The Creativity Exhibition – Mad Systems Inc.
Exploring the Wilderverse – Dimensional Innovations
Enhanced Listening for Revolutionary Work Communication – AfterShokz
International Spy Museum – Electrosonic
Best Immersive Experience recognises illusionary or simulated environments that envelope individuals into a multisensory experience.
The Omega Mart Experience – Barbizon Lighting Company
Britannia Mining Museum – Boom! – Eos Lightmedia
The Wall at Edmonton Public Library – AVI-SPL
Best Flexible Space Experience highlights AV applications that create spaces that are constantly changing, adapting, and facilitating the activities that happen within them.
Port of Vancouver Discovery Centre – Eos Lightmedia
Studio at Chop Shop – AV Chicago
Los Angeles Memorial Coliseum – Rosendin Electric
Best In-Person Experience recognises when AV is used strategically to motivate potential attendees to get out into the real world to experience something they can't see, do, or feel anywhere else.
Grandscape, A Mixed-Use Retail Development – Electrosonic
Requiem – Necsum Trison
Movati Athletic – Evolution AV
Award entries were submitted by various team members involved in the project, whether project originator, creative or technology agency, or the customer. This includes brand agencies, experience design firms, AV consultants, designers and integrators, AV manufacturers, and others.
With the support of like-minded industry organizations across the globe, including the Association of Luxury Suite Directors, Hospitality Technology Next Generation, and European University Information Systems Organization, the AV Experience Awards provides promotional support to project award finalists and winners in targeted vertical markets.
At InfoComm 2021 in Florida, select finalists will discuss their projects on October 27 at 4pm on the Technology Innovation Stage.
Winners will be announced on November 18, 2021.