Aurora Multimedia releases a PC made for integrators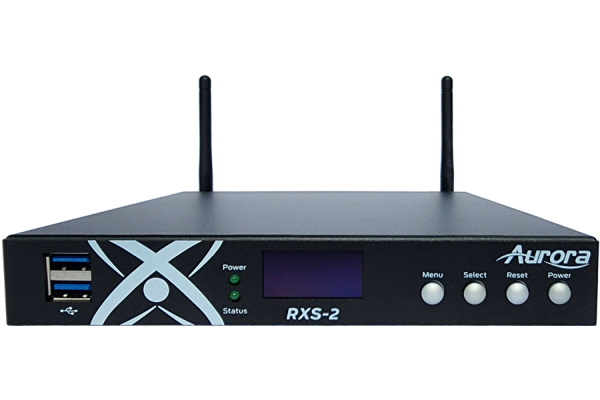 Aurora Multimedia has released its RX-2 12th Generation Intel NUC Element PC, designed for the AV industry and more.
Rack mountable as two in a 1RU or 12 in 5RU, the RX-2's small size allows for mounting behind displays and under tables. The front OLED will display IP address, MAC address, serial number and more which is great for servicing.
Finally, a PC is made to simplify installations with a powerful processor and features beyond a typical PC.
The RX-2 PC is available in i5 and i7 with 500Gb or 1Tb SSD, with models and power supply:
RXS-2-i512-500G16G – Intel i5 12th Gen, 16Gb RAM and 500Gb SSD
RXS-2-i512-1TG16G – Intel i5 12th Gen, 16Gb RAM and 1Tb SSD
RXS-2-i712-1T32G – Intel i7 12th Gen, 32Gb RAM and 1Tb SSD
PS0104-1-US USB-C 100W Power Supply USA PS0104-1-EU USB-C 100W Power Supply Europe PS0104-1-UK USB-C 100W Power Supply United Kingdom PS0104-1-AU USB-C 100W Power Supply Australia
ADVERTISEMENT

ADVERTISEMENT
ADVERTISEMENT

ADVERTISEMENT