Atlona Avance Series: versatile and reliable 4K/UHD HDMI extension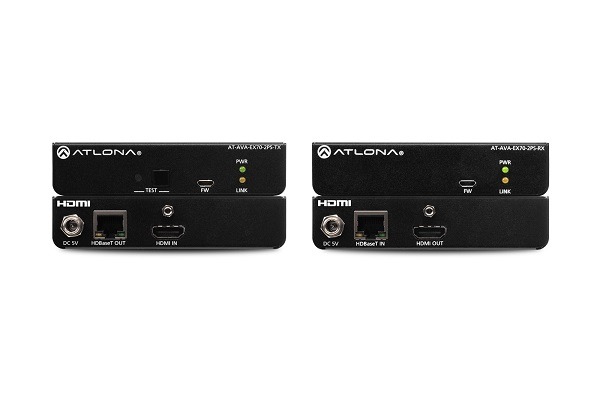 The Avance Series of 4K/UHD extender kits from Atlona gives users the versatility and reliability required for today's rapidly-changing AV environment. Regardless of system design, distance learning to working from home, the series has a variety of integrator-friendly features for any application.
The Series now features the AT-AVA-EX70-2PS-KIT (pictured), a cost-effective solution for extension of video and audio at resolutions up to 4K/UHD.
It's ideal in applications such as conference rooms, classrooms and residential settings with its ability to transmit high-quality video from a laptop, room PC, instructor computer, projector, flat-panel display or remote TV.
Key features of the series are EDID filtering to prevent extension of unsupported resolutions to increase the integrity of video transmission, clock stretching to improve interoperability with legacy and low-quality HDMI video sources and HDBaseT link test which enables easy verification of cabling, termination and link quality at the point install.
Kits come with either local power supplies, remote where TX powers RX or bidirectional, BP, where power is supplied by either TX or RX to give users flexibility in how they power their devices.
On top of powering options, there are also various control options including no control, extension or RS-232 and IR or extension of Ethernet, RS-232 and IR. Kits can extend 4K/UHD 60Hz video at either 40m or 100m over a single Category 6A/7 cable.