Nortek Security and Control announces audio roadmap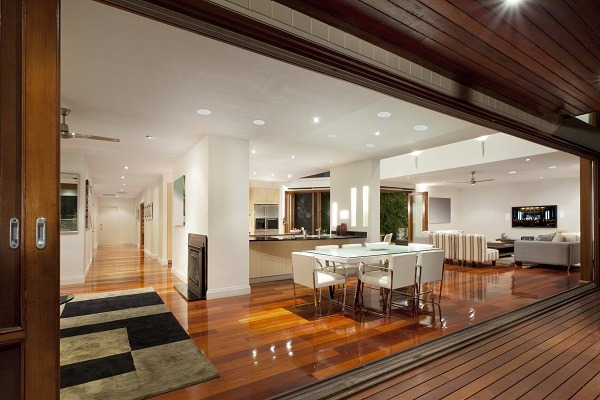 Nortek Security and Control has moved to consolidate its product range, aiming to offer a streamlined full-system array of speaker solutions from 2021 onwards.
The US company's products are distributed in Australia by QualiFi.
Boasting a range of audio brands, the company is taking steps to fill the gaps in existing product ranges, by creating a full range of audio solutions under the SpeakerCraft brand.
Speaking to Connected, Nortek vice president of product management Miguel Alonso explains that they were basing their product investment and strategy around four key elements: cloud connected products; infrastructure for IP distribution; software enabled use cases; and, last but not least, simplification.
That last point is perhaps the most pertinent when you look at Nortek's brand and product range.
Miguel remarks: "Oftentimes, I tell people that less is more. Freedom from choice is a good thing as long as you're delivering the right things to the market.
"When I joined the company, we had as many as five different brands in the audio space. There had been a lot of tactical investment leading to product offerings or brands that had overlaps between them as well as gaps. You had all of these product lines and none of them was complete from a relevant use case and solution point of view."
To that end, Miguel set out to create a roadmap of product innovation for its customers while continuing to honour the legacy and capabilities of the brands in the Nortek stable.
Simplification was a factor here again – putting all of the chips on one square rather than a few everywhere, as Miguel surmises.
The decision was made to push forward with the SpeakerCraft brand which, he says, allows the company to maximise what they have achieved from a product innovation point of view but also make the process simple from a marketing point of view. He tips 2021 as the year for a history-making list of product launches in the audio space.
Two brands that play a big role in Nortek's audio offering are Niles and Sunfire, both of which will still be offered to customers and carried over into the SpeakerCraft brand.
For example, Sunfire which is renowned for its subwoofer technology will be incorporated into SpeakerCraft products, allowing its legacy to continue.
Nortek vice president of sales Jeff Costello is quick to point out that the company has plenty of Niles and Sunfire stock on hand, and the changes would not be happening today or next week.
"We'll continue to sell this stock well into the beginning of next year as we do an orderly transition to this new strategy. It's a long-range heads-up of where we're headed as a company. We're investing very heavily in this category from a product development and marketing standpoint. We're putting a lot more investment into SpeakerCraft than we would if investing in five different brands."
The SpeakerCraft brand, he points out, is the company's strongest performing brand worldwide. In the case of Niles, he explains that its electronic product offering would remain untouched as it was a big part of its business.
In appealing to customers who may have a certain loyalty to Sunfire or Niles, Jeff says: "As much as they might like the speaker they were buying and installing for the last four years, if you come to them with something new and exciting, and explain why it's better than what you've sold them in the past they get on board pretty quickly."
He stresses that it is not a case of choosing one brand over another, but simply bringing them into the SpeakerCraft brand.
"Instead of having 12 six-inch speakers, you will, more often not, see a good-better-best solution, maybe just better-best in some cases. At the moment it's almost comical to explain what you've got: good, slightly better, a bit better, better, better plus, and so on."
Miguel adds that it's a matter of keeping things simple for dealers too.
"It's like growing a tree. You end up chasing all of these opportunities; you get all these branches that eventually topple the tree."
Jeff also reiterates the company's commitment to the Australian market through distribution partner QualiFi, stressing that they see Australia as a major growth area in the future.