Introducing Kramer Electronics' generation of retractable cables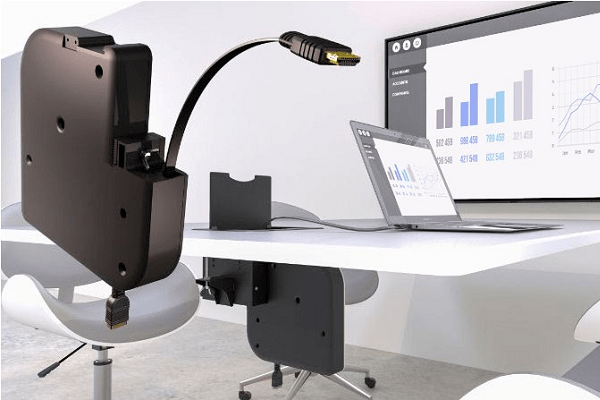 Kramer Electronics is helping integrators and electricians clear their cable clutter with the new KRT-4, an easy-install cable retractor with gentle retraction.
It functions as an addition to the TBUS table mount or as a standalone under-table installation. Users can pull for the perfect length and pull again when it's time to retract.
Available cable types are HDMI (passive or active), DisplayPort, Mini DisplayPort to HDMI, USB 3.0, LAN, VGA, audio (3.5mm) and USB type-C just around the corner.
It extends up to 1.8m with the pull and retraction mechanism tested to stand up to the toughest demands of daily use.