Hisense app lets you 'try before you buy'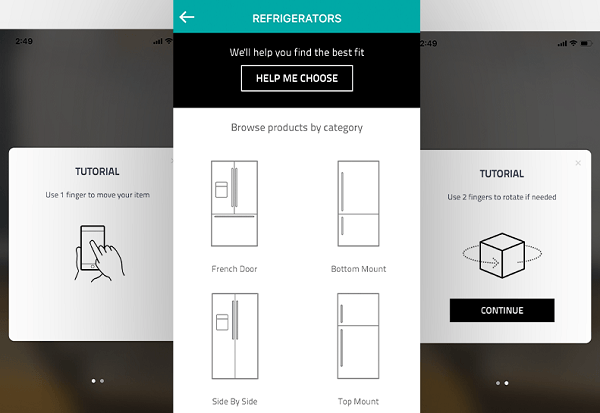 Hisense Australia has launched its first ever Augmented Reality (AR) which will allow customers to 'try before they buy'.
Available on AR compatible iPhone, iPad and Android devices, the Hisense Home AR was developed in partnership with Hisense Australia's local research and development team. The app allows consumers to virtually try out a product in their home space before buying and without leaving the house.
An interactive experience, the app lets consumers browse products and also suggest those that best suit the user's needs, taking into consideration the space available in their home. The app's built-in AR-powered measuring tool can accurately measure the user's space in three dimensions.
Users can see a true-to-scale product in their home before buying, review specifications and even find their nearest retailer. The app is free and can run on most smart phones and tablets.
Hisense Australia head of marketing Andre Iannuzzi says they are always looking for ways to add value for customers.
"Our Hisense Home AR app not only gives customers everything they need to accurately measure how Hisense products will fit in their space, but also allows them to see what the product will look like with ultra-realistic detail, minimising the barrier to purchase."
He adds that the app is being brought to customers after 12 months of development.
"We strive to be at the forefront of technology advances and our app is a first for the Hisense business globally – a fantastic achievement for our local team."