Allegion celebrates awards success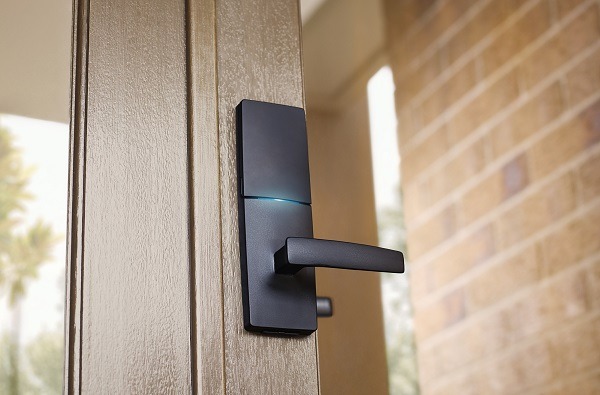 Allegion Australia's Gainsborough Freestyle Electronic Trilock recently won the 'Smart Lock Product of the Year' award in the fifth annual IoT Breakthrough Awards program.
Allegion launched the lock in August 2020, and it was one of the first 'three-in-one' smart locks on the market. The new electronic Trilock combines Gainsborough's modern and sleek design aesthetic with advanced IoT connected technologies to provide users unparallel convenience, peace of mind, and the freedom to move.
The lock features the three functions of its mechanical predecessor: unlocked, locked and deadlocked, all of which can be controlled at the lock and through the app. It is one of the first electronic locks with a deadlock function. When used with the Gainsborough Freestyle Door Sensors, users know if the door is locked, unlocked, and deadlocked as well as opened or closed.
Allegion Australia managing director Serge Zappone is delighted with the win saying: "We are proud to not only deliver families advanced security for peace of mind with the Gainsborough Freestlye Electronic Trilock product, but also create a positive user experience worthy of today's modern consumer."
This year's awards program attracted more than 3,850 nominations from companies all over the world.
IoT Breakthrough managing director James Johnson adds: "The features of the Gainsborough Freestyle Electronic Trilock combines exceptional style and quality, simple installation, as well as advanced connected technology that provides a user experience that breaks through in today's crowded field of smart lock products."
ADVERTISEMENT

ADVERTISEMENT
ADVERTISEMENT

ADVERTISEMENT