See and hear no evil, part two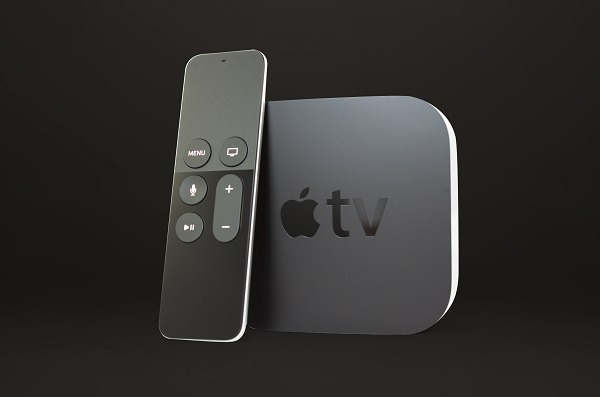 Picture and sound settings need serious attention. Anthony Grimani concludes his advice on configuring the ATV4K.
In the first part of this feature on Apple TV 4K I covered the settings labelled format, HDMI output and chroma.
Let's continue with the options: Match Content, Audio format and Reduce Loud Sounds.
Match Content: Range and Frame Rate – You can choose either or both, so do both.
Range switches between SDR, HDR-10, and Dolby Vision, as well as BT.709 and BT.2020 when what you are watching calls for a change. When you stop watching, the range goes back to what you set as the 'default' under Format. In our case, that is 4K SDR (BT.709).
Nothing is perfect, but Apple and all the app writers do a pretty good job with this part. I find that the ATV 4K gets this right almost all the time for almost all apps. There may be exceptions, but not with the apps I use.
Frame Rate switches from 60Hz to 24Hz when called for by what you are watching. This also works correctly for almost all apps almost all the time, with one semi-huge caveat.
There is user-reported evidence that the ATV 4K actually supports 23.976Hz but not true 24Hz. I'm not going to dig into which specific frame rates are supported (25Hz, 29.97Hz, 30Hz, 50Hz, 59.94Hz, 60Hz) because I don't remember and there's not really anything you can do about it anyway.
The information is available from users. Google it.
What does this affect? If you are watching true 24Hz and the support is 23.976Hz, there may be a hitch or stutter in the frame rate. You and the client may not notice it or be bothered by it.
Some users have run into problems with a strobing or flickering artifact in dark areas of the picture.
There seems to be a higher likelihood of this if you are using 24Hz output. However, this issue is being reported unofficially by end-users, and it is rather haphazardly documented.
The flickering happens with our LG OLED as well as our much older Sony LCD which is not even 4K. Turning off Match Content: Frame Rate seems to resolve the flickering issue, as well as changing from YCbCr to RGB in some cases.
Don't forget, this is a user-reported issue, which is why I still recommend YCbCr and Match Content: Frame Rate.
This means you must test for the flickering issue yourself. I found a pattern that contains RGBCMYW steps up from black to white. The flicker usually hides in the first few steps of color up from black.
This is one case in which a problem seems to happen to all apps or none. For example, when I see flicker in the test pattern using PLEX, I also see it in Netflix videos. When I don't see the flicker in the test pattern, I don't see it in Netflix. This makes it much easier to track down and eradicate.
Now for some general issues related to range.
If you are in the minority with a TV that only supports up to 4K30 for Dolby Vision signals, you won't be able to get 4K Dolby Vision unless you turn on Match Content: Frame Rate.
It's a small minority, but we still have an LG B6 that calibrates really well and I love watching Dolby Vision 4K24 on it.
What happens if you don't have a Dolby Vision display? I don't really want to dive into this, but I feel compelled to say something.
Shortly after the ATV 4K was released there were user reports and evidence that Dolby Vision source files were being converted to HDR-10 on the fly by the ATV 4K rather than using an HDR-10 source file.
There were also some mistakes being made in the conversion, which resulted in a less than ideal HDR-10 presentation.
I have not diligently tracked this issue to know how the current build of the ATV 4K actually performs. I usually watch Dolby Vision natively when available, so converting it to HDR-10 isn't an issue for me.
Anyway, you can find YouTube videos and forum discussions on this topic if you search, and there is probably updated information.
It may also be that the Dolby Vision profile used by iTunes and others for encoding has been changed, so conversion is no longer necessary. I am optimistic this issue has been resolved, because I know there are a lot of ATV 4Ks out there connected to projectors – none of which do Dolby Vision.
If you can get Xcode (the free version) running on a Mac, you can enable Developer Mode in the ATV 4K. This allows you to bring up an OSD overlay showing the incoming and outgoing video formats.
As this information is intended for developers, the display is in code and doesn't elaborate on the language shortcuts used for Dolby Vision, Dolby Digital Plus, etc. For instance, I think it refers to Dolby Digital Plus by its technical moniker, EC-3.
You must decipher the technical jargon. I haven't looked at the developer OSD in a long time, so I don't remember it perfectly, but it is a resource if you want to see for yourself how the ATV 4K is handling various video formats.
Audio Format: Auto, Atmos Available – These settings are for systems that support Dolby Atmos. If yours doesn't, choose Audio Format > Dolby Atmos: Off.
So, the ATV 4K decodes all incoming audio formats (like EC-3) to uncompressed, mixes them together with other things like Siri and button sound effects, and outputs them as uncompressed linear PCM.
This shows up as a generic multi-channel or PCM input on an AVR or surround processor, regardless of the format in which the signal originated.
I won't go into more detail than that. There are explanations on most A/V forums. Just Google it.
What the ATV 4K does not allow is the outputting of native unprocessed bitstream for any format. Everything has to go through the ATV 4K internal audio engine and get pushed out as uncompressed or re-encoded to Dolby Digital.
Fortunately, the ATV 4K will adjust the number of channels output based on the source (2.0, 5.1, 7.1), which is something gaming consoles like Xbox One X and PlayStation (sometimes) don't.
Also, the ATV 4K will only put out 48kHz sampling rate. If you're trying to play a ripped CD (44.1kHz) or a high-resolution FLAC (96Hz or 192kHz), it's going to re-sample to 48kHz.
What else may be happening to the signal inside the ATV 4K is anyone's guess. The moment a Dolby format or any compressed bitstream gets decoded into uncompressed and added with other content, it could be changed or degraded.
Without specific word from Apple that ATV 4K is decoding and doing nothing else to 48kHz audio, we can't know for sure that it is clean. This is the main reason I prefer to use streaming players – specifically those that support native bitstream – other than ATV 4K in home cinemas.
However, I get the appeal of ATV 4K, and my job is to help you get the best signal possible out of the box you choose to use.
So what about the option in the menu to output Dolby Digital? Is that not native bitstream?
In a word, no. Apple is taking the decoded and mixed linear PCM signal and re-encoding it to Dolby Digital for legacy equipment that doesn't support multi-channel PCM linear signals.
Thus, the signal flow is Dolby Digital Plus in > decoded linear PCM > Dolby Digital out. The conversion back to Dolby Digital is unnecessary in most cases and undesirable from a quality control standpoint when it can be avoided.
Finally, we have another undocumented user-reported issue.
There is some evidence that Dolby Atmos signals from the ATV 4K (delivered in Dolby MAT, as the ATV 4K does not allow native bitstream) suffer from subtle popping, distortion and other audio artifacts when connected to certain AVRs.
I have experienced this, but the problem has been difficult to track down. As such, it's 'unofficial', but nevertheless something to be aware of while checking audio performance on Dolby Atmos material. This article may get other people listening for it, and we'll get a better handle on what's happening.
For now, if you are getting objectionable artifacts on Dolby Atmos material, just turn off Dolby Atmos in the ATV 4K. It will fall back to 7.1 and lose the artifacts.
Reduce Loud Sounds: Off – This disables dynamic range compression, which is the right mode in a home cinema.
I don't know whether this refers to the dynamic range compression built into Dolby formats or is additional DRC applied by Apple in the mix engine. If the latter, Dolby DRC could still be allowed/applied in the software decoder.
Based on my experience with the ATV 4K, I may not think Dolby compression is in use. However, if the software decoder is set to Auto, it would only engage in the rare case when flagged to do so in the Dolby metadata.
That is to say, you could set Reduce Loud Sounds: Off to eliminate Apple's compression and still get Dolby's compression.
It's almost inevitable that I have left something out because there's so much to cover.
This article was split into two because I want to impress on you just how involved it is to get the correct video and audio formats out of something as commonplace as an ATV 4K.
You might be tempted to say, "Forget this noise; I'm going with a different streaming player." That is your choice, but I can tell you that all of them have as many issues as the ATV 4K, if not more.
You will not save yourself any trouble by switching. If you do, you won't have this handy article to guide you through the set-up.
OK, we're done with the ATV 4K configuration. Now you have to check to ensure that the format you expect for each app is the format you are getting.
What do I mean? If you go to Netflix, do you see material that is actually tagged as HDR, Dolby Vision, and Dolby Atmos?
The tags should appear right up there next to run time and rating. If they don't, then something has gone wrong and you are not getting HDR or Atmos.
To verify, check the display's signal format screen or the AVR video in/out signal screen. These should indicate Dolby Vision or HDR somewhere. Try the display or info button on the remote control.
In some cases, such as a few Sony TV models, you have to go deep into the picture settings menu to confirm that a signal is SDR or HDR.
Furthermore, Netflix requires you to subscribe to the Ultra HD tier in order to get 4K HDR (Prime doesn't). That could be the culprit if you don't get the right format. You have to go app by app, format by format and make sure everything is working.
I understand why a lot of you don't do all this, and why you don't even want to know it exists because you would have to decide whether to sort through it for every client.
However, we have a responsibility to achieve the best possible performance for clients (especially if we advertise as much). Hooking up an ATV 4K and leaving it with default settings that don't get the right signals out of the box does not constitute the best possible performance.