Kwikset announces availability of Obsidian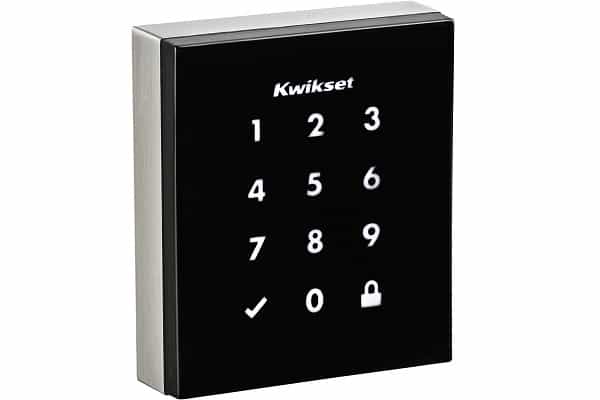 The Hardware & Home Improvement Division of Kwikset has announced the availability of Obsidian, a low-profile touch screen electronic deadbolt.
Obsidian deadbolts feature mechanical and electronic security features eliminating the keyway which removes the threat of 'lock picking' and 'lock bumping' attacks that use special keys to defeat conventional pin and tumbler locks.
"Obsidian's unique, low-profile design will be extremely attractive to consumers as well as dealers," says Spectrum Brands divisional vice president of residential access solutions Keith Brandon.
"We wanted to create a one-of-a-kind aesthetic, and we're confident that we succeeded.  We also made sure that we incorporated all of the features that make Kwikset locks the most secure locks available.  From both a design and functionality perspective, we believe Obsidian is going to be a home run."
Obsidian features a capacitive touch screen for keyless entry, HD LED illumination, and a dedicated lock button providing users with convenient, fast one-touch locking while the lock communicates wirelessly to security and home automation systems for total home control.
Another feature of Obsidian is the inclusion of the new Z-Wave 500 Series chip.  The new chip provides enhancements, including extended wireless range and wireless security features that reduce the vulnerability of the network during enrolment, as well as increased battery life.
Obsidian also includes Kwikset's patented SecureScreen, an important feature that can help mask 'smudge' attacks, in which passcodes can potentially be jeopardised by detecting frequently used numbers from the oily residues on the touch screen surface.
In the unlikely event the four AA batteries run out of power, backup power can be supplied via a 9V battery by touching terminals that are concealed.