2018 Tech Predictor: Mike Blackman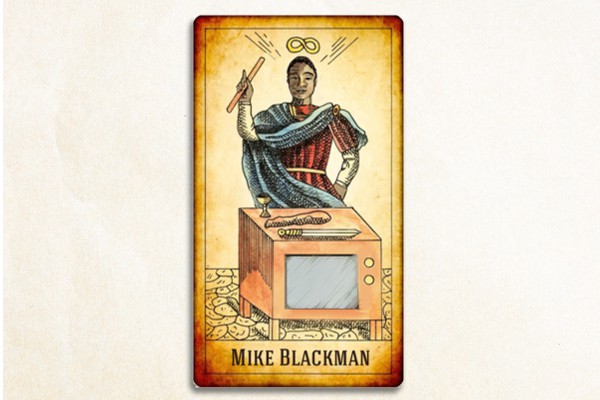 The man behind turning ISE into the largest systems integration expo in the world, Mike Blackman, has taken time to outline the trends he believes will dominate in 2018.
AI will start to gain traction
Artificial intelligence (AI) in devices, whether it's embedded in software or your latest smart phone's operating system, is going to be a key factor in our lives – not just the AV space.
This may sound a little like something from 1984, in that 'Big Brother is watching', but we are all becoming more and more transparent. Our habits are being monitored constantly by more of our devices and they will learn and start to pre-empt our decisions and choices.
Mixed reality on the rise 
For a long time, virtual reality (VR) was seen as primarily a gaming application. The early developers were enthusiastic but many dropped off as adoption of the platform took time and ran out of money. Now, not only are some great immersive games beginning to surface but commercial and enterprise solutions are coming to the fore.
Augmented reality (AR) is already starting to appear in interactive billboards and in-store displays in the retail sector. Soon you will see car showrooms in premiere retail locations that are able to present multiple model configurations in a confined space. Apple's new iPhone X is promising to be the revolutionary device for AR apps.
Blockchain could be the next Bitcoin
We have all heard of the global cryptocurrency Bitcoin and are probably quite envious of those who got on-board early (at the time of writing this, 1 Bitcoin was worth $A8,018).
Bitcoin was made possible by the implementation of blockchain technology, which enable safe and secure international transactions. This could well be the solution for online sales across currencies and borders. Already, Tunisia and Senegal have adopted the technology for use with their national currencies – will other countries follow?
Intelligent things will become ubiquitous
It's only a matter of time before all devices and electronic products become 'intelligent'.
Already, apparently mundane items such as doorbells are becoming intelligent and contacting you when you are not at home. Further, the utopia of the self-refreshing fridge is here with Alexa and Amazon now delivering your groceries within a couple of hours.
Consumer adoption of home tech will grow exponentially
As more (and cheaper) smart devices appear on the market, more consumers will start to buy and install these themselves. This should not affect the install market dramatically; rather, it may become a catalyst for it (many people aspire to drive a Ferrari but can only afford to buy a smaller car, it doesn't stop them driving or perhaps buying a Ferrari in the future when they can afford it or aspire to have something more powerful).
In 2003, Mike Blackman was asked to develop a new annual exhibition and conference. ISE is now the leading European exhibition and conference for residential, pro and commercial AV and electronic systems integration.