2018 Tech Predictor: Adelle King & Simeon Barut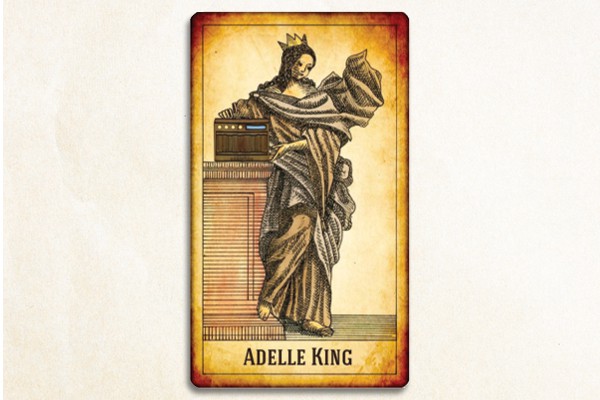 Connected's answer to the Wonder Twins, Adelle King and Simeon Barut, are having a crack at predicting the future; however, when their powers are activated, there is every chance they will take on the form of something that is wrong.
Ifps Increase In Education
The interactive flat panel (IFP) market has already seen pretty big growth in 2017 but we think this will continue next year, particularly in the education market. As IFPs become more affordable, the education market will move away from electronic whiteboards and begin adopting IFPs, which have better display quality, no shadow and no need for calibration, projectors or drivers.
Education today is focused on collaboration and engagement, and while electronic whiteboards generally just show information to students, IFPs encourage them to get involved. The phasing out of electronic whiteboards has already begun in the US and UK and we reckon 2018 will see Australian schools follow.
Convergence Of Industries Will Force Collaboration
This year's Integrate show featured a lot of talk about the convergence of AV and IT, and the need for integrators and electricians to work more closely together, which we think highlights the
fact that installations now transcend traditional AV boundaries.
As the lines between technology groups blur, integrators will need to collaborate with industries such as electrical, IT and security, to meet changing market requirements. The same goes for these industries, which will need to recognise the role of the integrator as a specialist in the space. NECA has already started promoting this collaboration in the electrical industry but integrators also need to get on board.
Integrators Will Need To Broaden Their Horizons
We all know the margin on audio has all but disappeared and video margins are following, which means traditional AV installers will need to broaden their scope. We think control is
where they'll start to look for potential new revenue streams. Managed services will be offered from a growing number of AV installers in 2018 to provide the best user support as hardware sales decline. There were a number of new remote systems management platforms launched at CEDIA to help AV installers move into this space so we predict this market to grow significantly in the next year.
The Commoditisation Of Lighting Control Will Commence 
C-Bus has definitely set the standard when it comes to Australian lighting control and particularly with its recent revamp, the ceiling has been raised. Despite this, systems like C-Bus
are at risk of being commoditised because of Apple and Android apps like WeMo and Philips Hue, which allow the user full control of their entire lighting system.
While there is still a market for lighting control in the form of a system like C-Bus (and it's obviously way better than an app), companies will need to find a way to remain competitive as they become readily available.
Consumer Awareness Of A Smart Home Will Grow
We think 2018 will be the year where smart home awareness will be more prevalent. Consumerfocused companies like Google, Samsung, Amazon (especially with its introduction into Australia) and Apple will begin to release 'home automation' products which will spark intrigue among its customers.
Consumers will become more aware of the possibilities to do with home automation and smart homes and because these products will be significantly cheaper, business for integrators will increase.