2018 Tech Predictor: Joe Whitaker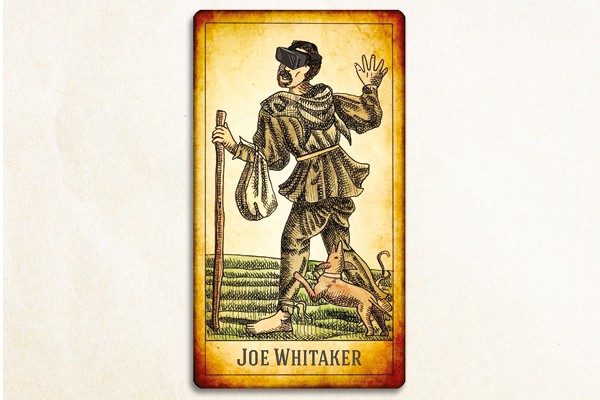 2018 will be the year of intelligence, writes Joe Whitaker. Not just AI but also the gathering and use of intelligence in control, cyber security, viewing and even lifestyle habits.
The refinement of VUI
2018 will be the fight to the end. And what is the end game in VUI? Natural speech recognition. This will be the year that all the big players race to create a more human approach to voice control
and interaction. As we saw in 2017, a couple small companies were already after this approach and the reception was huge (read: Josh.ai). Now the big companies have recognised this trend and are determined to catch up.
Cyber security in the residential space
While this was mentioned by a few predictors for 2017, we didn't see it – not because the tech isn't there, the general public just didn't see the need.
During the 2017 calendar year we saw multiple major hacks (e.g. Yahoo, Equifax and a slew of security camera manufacturers). This has created a public awareness never seen before. So, in 2018 we will see residential cyber security actually requested by clients. The big question for this year is, who is going to step in and capture the audience? HTPs? Security companies? The IT industry? Or maybe service providers? Only time will tell, but 2018 is the year it all changes.
AR /VR 's chance to not become 3D or curved TV
The current problem with AR/VR is that it is in the realm of gamers. While it is used in government and medical sectors, in residential technology the audience is pretty slim. Now, keep in mind that is the same realm 3D and curved screens sit today as they die for typical residential use.
While I am not a fan of the potential AR/VR use in residential applications as I believe it will take away from the group experience that we experience in the home, 2018 is the year that AR/VR needs to step up its game and make its presence felt. I think we are going to see a big shift in 2018 that will keep this tech vital so it doesn't become the next 3D.
Falter and fail: DIY self-monito red security show s its flaws
2018 is a tipping point for pro versus DIY security.
All it will take is one home owner to miss that notification that their house is being burglarised or burning down to destroy this segment and 2018 is the year this will happen. This will also coincide with big brand pro security manufacturers finally taking note of all the bells and whistles brought in by the DIY companies. Let's face it, common and advanced pro-install security hasn't made a massive leap in innovation in over a decade.
2018 will be the year that the big guys start catching up with the IoT DIY crowd and the DIY crowd shows its flaws.
Presence-based logic is here
Some think of GeoCaching and some think of proximity sensors, while others again think of facial recognition… 2018 will be the year of
combined effort to create a home where the home knows where you are, who you are and what you are doing.
Pair this with predictive AI and the world will change. While the AI tie-in is a few years off, human tracking in the home will finally show its face in 2018 in a big way. This will be the first key point to the true meaning of home automation.
Joe Whitaker has 20 years of experience in the systems integration and design industry. He has also helped in product development, creation and preproduction testing with companies like Sony, Origin Acoustics and Sanus.