ZeeVee upgrades ZyperMX2, ZyperMX4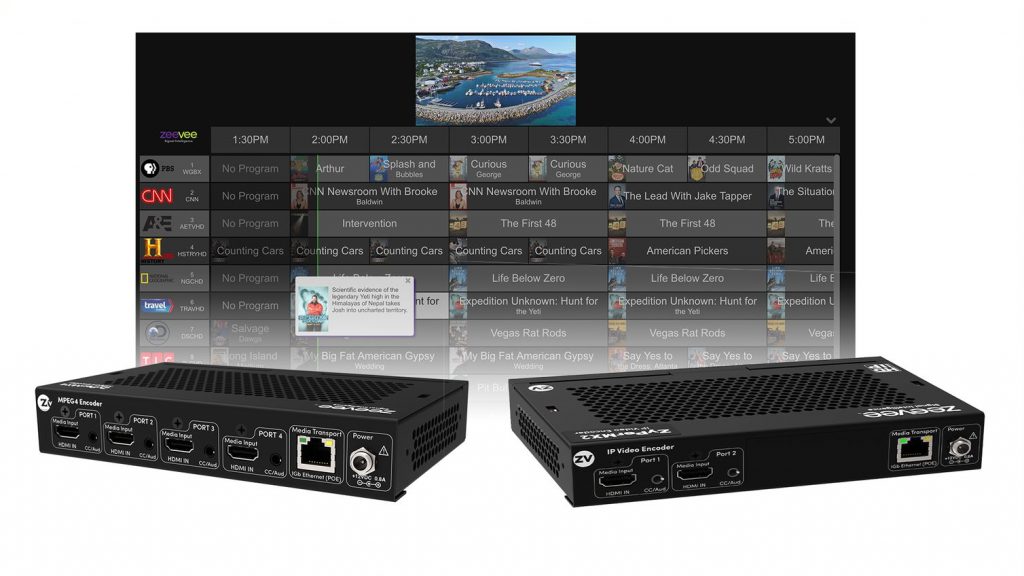 ZeeVee has upgraded two of its encoders and also made available a new, free web-based media player for use with them.
The ZyperMX2 and ZyperMX4 multi-source H.264 encoders now support RTMP which is the most commonly used protocol for live streaming on sites like Facebook Live, YouTube Live and other popular content distribution networks. This is in addition to HLS, RTP and UDP formats.
The encoders can now support different sets of multiple streaming formats simultaneously for each source channel.
The encoders now also support AAC in addition to MP2 and AC3 formats. Current users of either Zyper product can download software free of charge from the ZeeVee website.
The company has also released a new web-based player, the ZyperMX Player which is free and delivers a TV-like experience on the desktop without having to install software. An Electronic Programming Guide is available for a monthly or annual fee.
ZeeVee vice president of sales and marketing for North America Joseph Chordas says: "The new protocol support extends the ways customers can use our products for streaming live content and gives them the freedom to choose the distribution method – direct or via a CDN – that's best for the situation.
"By making this a free firmware upgrade, we're also giving our current customers new capabilities without additional cost. We like being able to add new utility and value to products already in use."
ZeeVee products are distributed by AV Distributors in Australia.