ZeeVee announces ZyPerMX4 encoder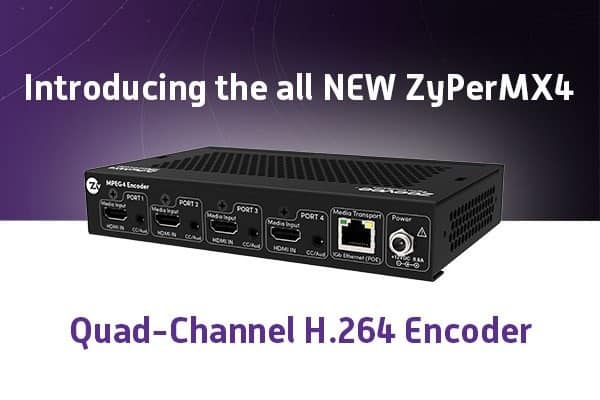 ZeeVee, which is distributed by Audio Visual Distributors, has introduced a new encoder, the ZyPerMX4, with HLS capabilities.
The new encoder changes how multiple channels of H.264 video can be delivered over an IP network securely and cost-effectively, distributing four channels of up to 1080p HD video content via unicast, multicast or HLS.
The ZyPerMX4 provides the most flexibility when distributing HD content to TVs, desktops and mobile devices.