Yamaha UC partners with HuddleCamHD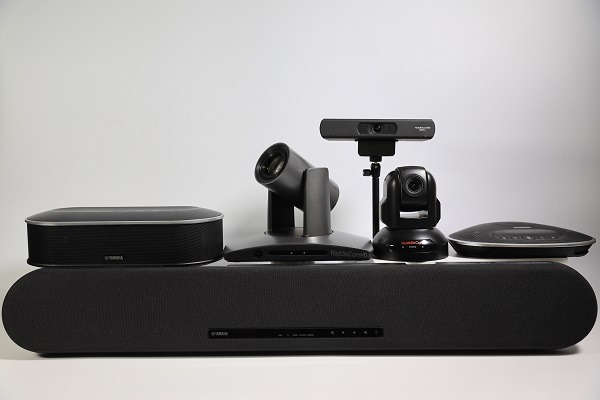 Yamaha Unified Communications has partnered with HuddleCamHD to enhance Yamaha's portfolio of scalable, high-quality collaboration solutions with easy-to-deploy audio and video product bundles, suited for meeting and learning spaces.
Adapted for the evolving video conferencing and hybrid learning requirements, the bundles are designed to fit a variety of small, medium and large meeting and teaching environments and budgets, incorporating Yamaha's portable YVC-330 USB and Bluetooth speakerphone, YVC-1000 USB and Bluetooth conference phone or Yamaha's HD Single and HD Dual wireless microphone systems.
"Great meetings and learning sessions are a result of best-in-class audio and video solutions that enable clear, distraction-free conversation," Yamaha UC director of strategic partnerships Michelle Baeza says.
"By partnering with HuddleCamHD, we are providing our customers with more interoperable options that are easy to deploy and incredibly simple to use to ensure flawless collaboration in any room."
The HuddleCamHD Pro, certified by Zoom Video Communications, brings a 4K look for smaller spaces and is perfect for the hybrid, on-the-go lifestyle. For medium-sized rooms, the HuddleCamHD 3X USB 2.0 brings a wide-angle pan, tilt and zoom camera to create HD video that captures engagement throughout the room for efficient and collaborative calls. The HuddleCamHD SimplTrack2 brings an auto-tracking solution with 20X optical zoom. Lastly, for larger rooms requiring effective pan, tilt and zoom control with multiple line-in or -out options at either 10X, 20X or 30X, the PTZOptics NDI cameras are the perfect solution.
ADVERTISEMENT

ADVERTISEMENT
ADVERTISEMENT

ADVERTISEMENT