Yamaha enhances conference bundles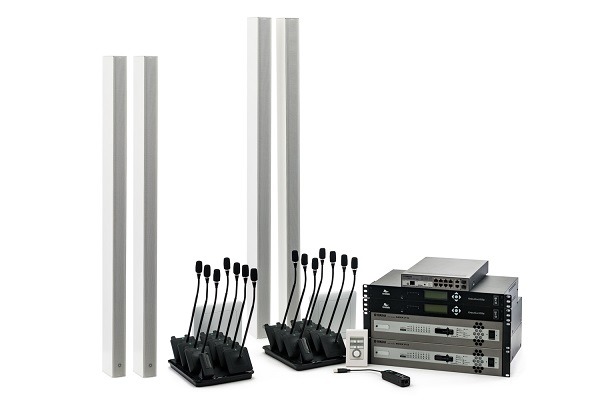 Yamaha Unified Communications is offering a new bundle of audio conferencing solutions to suit bigger groups in a medium-sized space.
The YAI-1 comes with up to eight Executive Elite wireless microphones while the YAI-1 XL offers up to 16 microphones. Both bundles come with VXL 1-16 PoE speaker arrays, two preconfigured digital signal processors, a network switch, Dante AVIO USB adapter and cabling.
Two microphone options are available – the boardroom bundle includes 14 gooseneck wireless microphones and two wearable ones, while the conference bundle offers 14 directional table-top wireless microphones and two wearable ones.
The ensemble can connect to the chosen UC platform through a single USB cable.
Yamaha senior director of technical sales and marketing Holger Stoltze says the initial conference ensemble introduced the company's innovative technology for delivering superior audio quality, in simple-to-install systems for boardrooms and conference rooms.
"The YAI-1 XL furthers this approach with even more coverage of participants. Now users can experience the same clear, natural audio they look forward to in other small and medium-sized UC spaces that feature Yamaha's family of UC solutions without the lengthy installation and configuration process these tough spaces have required in the past," he adds.