Yamaha ADECIA certified for Microsoft Teams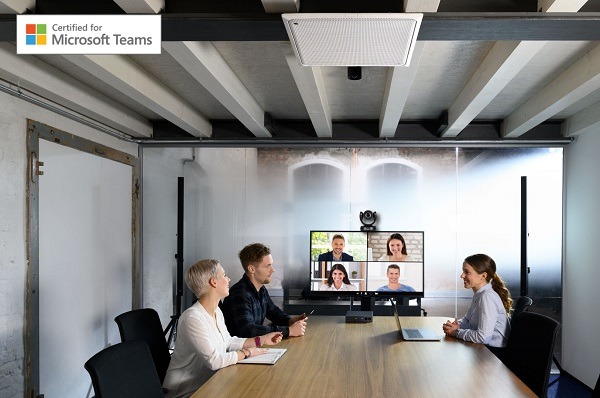 Yamaha Unified Communications has announced that its ADECIA system is now Certified for Microsoft Teams.
Available immediately, the ceiling microphone and speaker system has passed Microsoft Teams' tests for medium-sized rooms, meeting the standards for natural, clear audio that defines the Teams experience.
Yamaha UC chief executive Tatsuya Umeo says: "Today's meeting room must be flexible, easy to use, and provide superior audio for both in-person and remote participants. ADECIA leverages our world-class acoustic technology and extensive experience working with global enterprise customers. Now with full optimisation within Teams meetings, our complete and customisable audio solution enables clear and effortless conversation, regardless of location."
Microsoft's senior director for Microsoft Teams devices partner engineering and certification, Albert Kooiman, adds: "In a hybrid workplace, it is critical to have the highest quality audio. The ADECIA products bring ceiling microphone and line array speakers to medium-sized meeting room applications for all users – in-person and those joining remotely – at the best quality Teams can offer."
Yamaha's ADECIA conferencing solution is an innovative family of communication products designed to work seamlessly together to provide a complete and customizable audio solution for any meeting or learning space. The easy-install solution is comprised of four Yamaha products: the RM-CG ceiling array microphone and RM-CR signal processor, as well as Yamaha's long-trusted PoE switches and VXL Series line array speakers.