Xilica enhances hospitality experience at Dubai's Hutong DIFC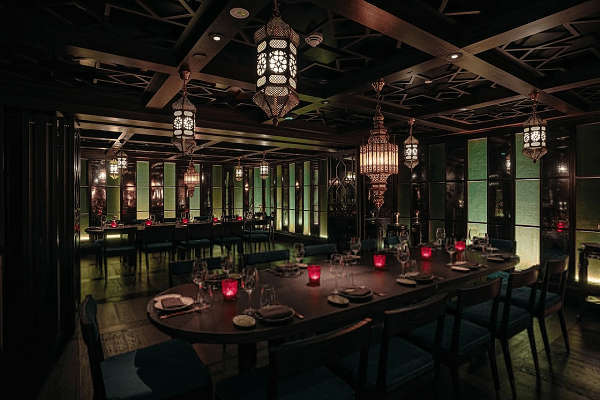 A high-end Chinese restaurant in the Dubai International Financial Centre has achieved an audio experience for diners and bar patrons across multiple zones through Xilica's compact Solaro QR1 DSP, By using a Solaro QR1 DSP, the hotel, bar and restaurant can process and manage analog and digital audio across two floors.
Installed by Levels, the company carefully specified the audio system to live on the main IT network and complement the architectural design. It chose the Solaro QR1 for its price-to-performance ratio and compact design, providing a high-quality, cost-efficient and space-saving networked DSP solution ideal for fine dining environments.
"The Solaro Series is our preferred choice for our hospitality installations," Levels partner Daniel Ball says. "It's an ideal solution for restaurants with modest I/O requirements for a select number of zones. And since we were dealing with limited real estate for AV systems, the Solaro QR1's quarter-rack-width footprint addressed our physical integration concerns."
The Solaro QR1 manages analog and digital connections across multiple zones, processing Dante digital audio for the livelier public dining and bar areas and analog audio for secondary spaces including private dining areas, restrooms and an outdoor terrace.
This lets live DJs in the bar area plug straight into the network with a Dante injector while most background music comes from standalone media players in the central rack.
Daniel adds that Xilica DSPs are built with the IT network in mind, which eliminates many upfront concerns from IT integrators about AV system interoperability.
The Solaro Q1 feeds Powersoft Audio and Sonance amplifiers co-located in the same equipment rack, with loudspeaker systems from Pioneer Pro Audio, Powersoft and Sonance reproducing audio in the various zones.
Xilica products are distributed in Australia by Amber Technology.