Wood you believe Naim's new speaker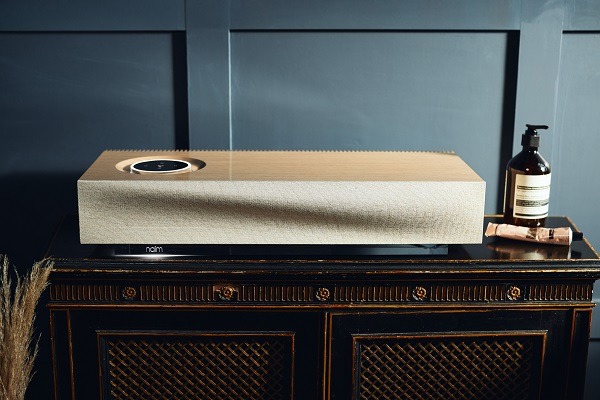 UK brand Naim Audio has introduced a new Wood Edition of its award-winning Mu-so 2nd Generation wireless speaker system.
Dressed in Ayous hardwood, treated and lacquered to give the appearance of a Light Oak finish, the Mu-so's heatsink also has a new anodised aluminium tint and a neutral-toned, woven front grille. It is ideal for lighter-look interiors.
Naim product manager Stuart Brown says: "Blending class-leading performance and timeless design with a luxurious new finish, Mu-so Wood Edition is the perfect premium audio companion for homes with classic or contemporary interiors."
Mu-so Wood Edition offers wireless streaming of music services, all with easy control from the Naim App or direct from a device. It also supports Google Assistant usage while AirPlay 2 support adds Apple Music streaming and Apple Home integration, including Siri voice control potential. It also works as a Bluetooth speaker.
Mu-so Wood Edition can transform your TV sound, too – simply connect via HDMI ARC.
Mu-so's multiroom capability lets you stream the same song in beat-perfect sync or play different music in different rooms. Group with other Naim players and systems at the touch of a button, any AirPlay 2-compatible wireless speaker or with Chromecast built-in devices.