Williams AV releases audio translation, open captioning system Convey Video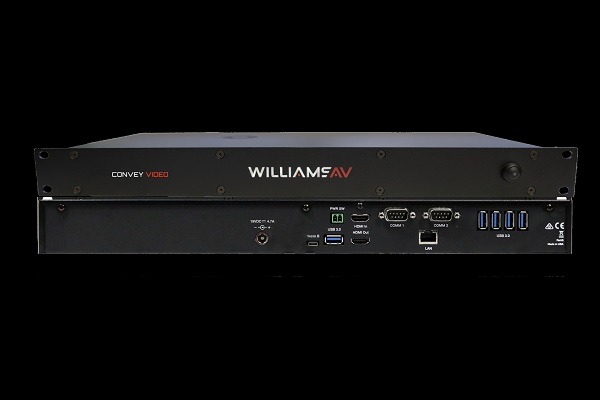 Williams AV has launched Convey Video, the world's first real-time language translation, open captioning and archiving system for the proAV industry.
Powered by Google's AI platform, Convey Video eliminates the barriers of language with real-time translation and can transcribe up to 27 languages and more than 70 dialects with up to 94% accuracy.
In addition to real-time continuous translation, Convey Video provides accurate speech-to-text transcription and archiving of all events.
Convey Video is a solution for assistive listening needs and can enhance learning experiences in a variety of settings that use video presentations, online training, webinars and video calls such as tertiary education, translation and recording in judicial, medical and law enforcement, or improving global business communications.
It can be easily integrated into an array of video environments with an easy language selection and set up using a keyboard, mouse or touchscreen. Convey Video accepts a microphone or mixer input and uses the power of AI to translate spoken word instantly and continuously into on-screen captions. It has selectable video input options including HDMI, USB and text over black for broadcast.
Personalisation can be easily set by an integrator or the end-user for language, text size, selectable one to three lines of text, colour, background and text location.