AtlasIED releases version 2.0 for Atmosphere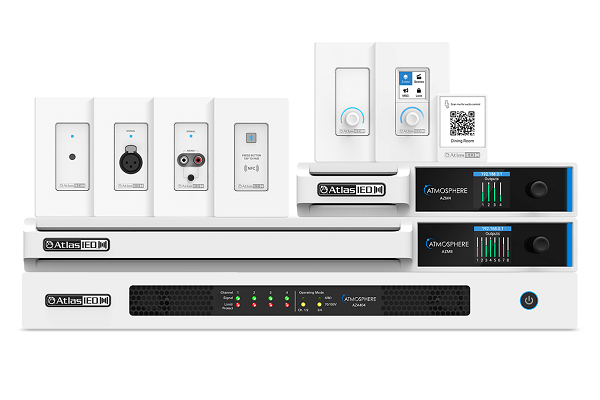 AtlasIED, a manufacturer of audio solutions for commercial environments, has launched its Atmosphere digital audio system with a new 2.0 firmware update.
The updated version enables a number of performance and installation enhancements including stereo and subwoofer support, self-healing accessories, room combine and bell scheduling. It gives integrators greater opportunities to customise the delivery and control of audio for unique installations.
The new Atmosphere software supports the system's original core technologies, such as touchless control and artificial intelligence and makes use of the same product suite or digital audio processors, amplifiers, and graphical user interfaces.
"By advancing Atmosphere forward with the launch of our new 2.0 version, integrators are afforded even greater flexibility in the design of digital audio systems through the implementation of any or all of the system's new suite of features," AtlasIED president John Ivey says.
"Since the initial launch of Atmosphere in September 2020, we have listened to our dealers, integrating many of their requests into the 2.0 platform. Through our commitment to the continual evolution of the Atmosphere ecosystem, the technology avoids obsolescence, providing customers with the most advanced solution for audio processing, control and delivery, and creating new business opportunities for technology integrators."
AtlasIED is also hosting a virtual Q&A for dealers on 20 May 2021 which can be registered here.