Why is my Dolby Audio not working?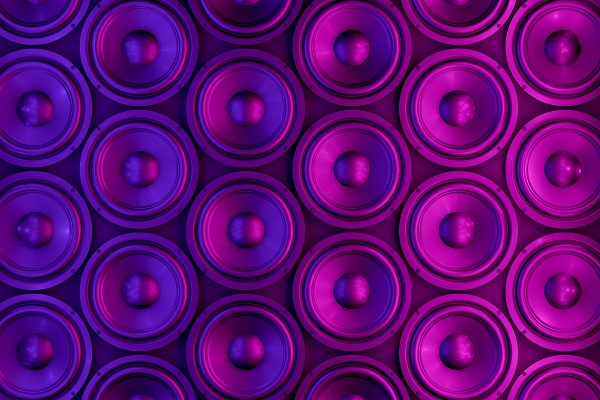 Technology is advancing faster than some of us can keep up with it but despite the progress, some users are stuck with prehistoric equipment. Anthony Grimani writes.
I usually like to start with an anecdote, but this time I'll get straight to the point. We're nearly a quarter of the way through the 21st century and our customers have a right to experience Dolby Digital multi-channel sound in their home cinemas – at least that – if not fully immersive Dolby Atmos.
So, why do I still run into systems that are stuck in two-channel PCM sound and in which surround effects are merely the result of some random kind of upmixing? Dolby Digital is a technology that debuted in the 1990s; two-channel with surround upmixing dates all the way back to the 1970s (that's 50 years ago). How is this happening? Let's dig into it.
One of the main culprits is the prolific use of integration products for switching, matrixing, extenders and 'BallUns' that come from the commercial world (Crestron, AVPro Connect, Extron, etc.). You should realise that the commercial world still largely embraces two-channel audio for its wide compatibility and outstanding reliability. Commercial integration products are geared to two-channel audio by default.
Chances are your customers will end up with two-channel downmixed from whatever was the original multichannel audio source unless you make certain to specify products that support multi-channel sound and change those products away from their default settings.
HDMI isn't helping. It's a connection conceived for simple systems involving a few sources connected through a switcher to a sink. In plain English, it's like an Apple TV and PlayStation to a TV. If it gets more complicated than that (AVR, splitters, strippers, distributors, multiple switchers, multiple sinks), the HDMI handshake has a nasty habit of reverting to the most widely-compatible audio format: two-channel.
As you increase the complexity of an integrated system in order to distribute content all around the house, the likelihood of a fallback-to-two-channel scenario rises.
However, you can avoid the traps. It's not enough to read the brochures or specifications of interface devices; they are too often unclear. Your best defence is simple observation coupled with a little bit of knowledge.
Home cinema processors (AVRs and AVCs) have an info or display page that identifies the audio input format. Not the sound processing mode; the actual signal input format. You should always check this page and make sure the processor is receiving the format you intend. If it isn't, follow the signal back up the chain until you find out what's blocking it. It really is that simple. That's why it confounds me to find systems running two-channel, and the integrators are shocked when I point it out.
It isn't sufficient to play a show on the streaming player and confirm that sound is coming out of the speakers. You must step through all the audio formats supported by each source device and confirm that they all reach the processor correctly. That's where the knowledge part comes into play.
We're interested in content that's delivered with multi-channel sound for home cinema, which is most likely to use one of the Dolby Audio formats. For discs, that format is Dolby Digital (also known as AC-3) or Dolby TrueHD. The latter can deliver Dolby Atmos content, while the former cannot.
If you still include disc players in your systems, play a disc with a Dolby TrueHD audio track and ensure that the processor is receiving Dolby TrueHD as the input format. Then, try a disc with a Dolby Atmos in Dolby TrueHD audio track to ensure the processor correctly identifies that format.
Discs frequently deliver DTS or DTS-HD Master Audio formats, the latter of which can deliver immersive DTS:X, so you should also check these formats.
More relevant today is the Dolby Digital Plus format, which is commonly used by streaming services to deliver Dolby Audio. If the content is Dolby Atmos, it will be delivered in the Dolby Digital Plus JOC (Joint Object Coding) format. Use the streaming player to play some content that has a Dolby Digital Plus audio track and confirm the processor is receiving that format. Then try a Dolby Digital Plus JOC audio track and confirm that the processor has recognized it as Dolby Atmos in Dolby Digital Plus.
A process called Dolby MAT 2.0 (Metadata-enhanced Audio Transmission) is used by some source devices to output Dolby Audio. Dolby MAT 2.0 is not a delivery format, but rather a way to transmit multi-channel audio including immersive metadata (such as Dolby Atmos in Dolby TrueHD and Dolby Atmos in Dolby Digital Plus) from the source device to the processor. Processors may not identify the input format as Dolby MAT 2.0; rather, they may indicate some other input format such as PCM or Dolby Atmos.
The very popular Apple TV 4K and the Xbox consoles are notable devices that use Dolby MAT 2.0.  This is important to consider when specifying hardware for distribution systems, as the lack of support for Dolby MAT 2.0 means that Dolby Atmos will not work for the Apple TV 4K or for gaming on Xbox consoles. Why gaming, specifically? Xbox can be set up in an alternate configuration that passes through Dolby Atmos in Dolby TrueHD and Dolby Atmos in Dolby Digital Plus from discs and streaming apps. On the other hand, Dolby Atmos game audio is mixed in real-time by the console, so Dolby MAT 2.0 is always used.
There is some debate over why the Apple TV 4K does not offer an audio passthrough configuration for streaming apps in addition to Dolby MAT 2.0, as this would ensure the highest audio quality and widest possible compatibility with systems. There are other streaming players, such as Shield TV, Roku Ultra, and Chromecast with Google TV, that support audio passthrough.
Armed with this knowledge, you should now be able to determine if the correct audio format is making its way to the processor. Please, just look! It doesn't take long to play a few different movies or TV shows, maybe a game and check the processor's display to ensure it is receiving the right format. It would be embarrassing if your client who just spent a boatload of money for an immersive audio system was stuck listening to two channels, or two channel upmixed to some random combination of speakers.
Anthony Grimani is the co-founder of Grimani Systems loudspeakers and president of PMI Engineering. Chase Walton contributed to this column.
ADVERTISEMENT

ADVERTISEMENT
ADVERTISEMENT

ADVERTISEMENT