VuWall PAK videowall node to debut at ISE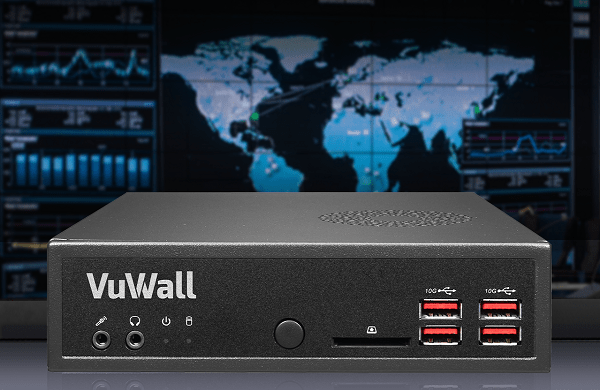 VuWall, a technology leader in video wall control systems and unified visualisation solutions, will spotlight its latest products that allow operators and managers to build robust, modular video walls with ease and reliability at ISE 2022 in Barcelona.
The show will be the first in-person demonstration of its popular new PAKTM Video Wall Node, which is redefining IP video wall deployments.
VuWall's PAK offers an innovative way to deploy and manage modular video walls in AV-over-IP environments. PAK is a networked multi-decode node that can also operate efficiently as a stand-alone device. For large displays, PAK can be stitched easily with other PAK nodes to build an IP-based video wall that is infinitely scalable and can function as a single large canvas.
PAK simplifies video wall integration by reducing the need for long video cables and eliminating single points of failure to minimise risk and improve reliability. As part of VuWall's ecosystem, PAK is managed by VuWall's award-winning TRx software platform.
VuWall will showcase Samsung's The Wall MicroLED display as part of Samsung's video wall processor certification program. VuWall is the first video wall processor manufacturer to attain the certification, ensuring that VuWall products are optimised to operate with The Wall and facilitating control room design, deployment and operations to provide seamless integration and operation.
VuWall chief technology officer Mark Schmidt says: "The demand for and reliance on multi-source, multi-video wall deployments is at an all-time high and is set to accelerate in the future. This brings with it the need for solutions that can scale to the size and scope of the application quickly and effectively. At ISE 2022, attendees will see how our new PAK delivers a reliable, secure and efficient networked video wall solution to address this industry need."