VenuePolar provides simplified design for community IV6 loudspeaker systems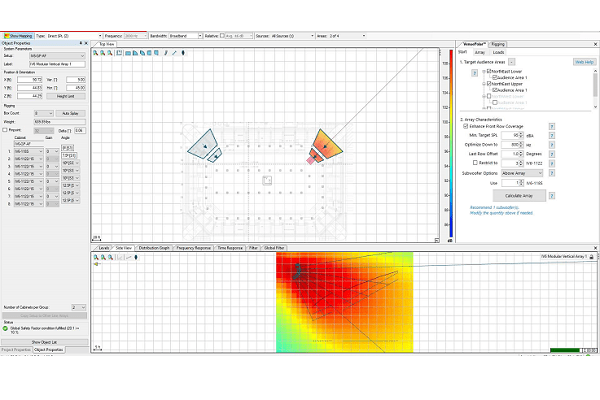 Biamp has released the VenuePolar EASE Focus plugin which automates loudspeaker system design for the Community IV6 Modular Vertical Array and is included within the IV6 GLL file.
IV6 offers two cabinet choices (5° or 15° vertical angle) and has 55 different response profiles within the Passive Acoustic Optimization (PAO) settings found on the rear of each cabinet.
It also helps system designers quickly and easily determine the recommended cabinet quantity, model, frame angle and splay angle for a venue layout, as well as determine the PAO settings for each cabinet, reducing countless possible setting combinations to a single press of a button in the software.
With these capabilities, users can promote speed, efficiency and accuracy while ensuring better uniform coverage and confidence that the audio design will satisfy customer expectations.