Have your say: NECA 2021 Market Monitor Industry Survey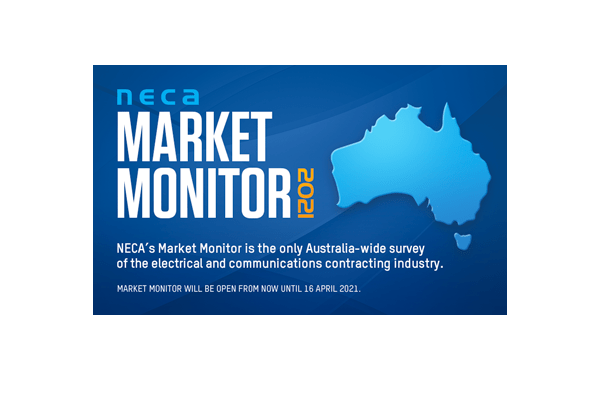 NECA has launched its 2021 Market Monitor biennial survey, the most comprehensive survey of the electrotechnology industry in Australia and has been taking the pulse of the electrical and communications industry for the last decade.
Insights from the relevant industries will enable NECA to engage with industry, government and key stakeholders on the issues that matter most, identify future trends and build market insights for the benefit of our industry.
Individual survey responses are confidential and entrants will have the chance to win one of ten VISA gift cards valued at $500 each.
The survey closes on Friday 16 April.
Have your say and make a difference to the future of your industry by following this link.
For more information about NECA's Market Monitor industry survey email research@neca.asn.au