Vantage agrees alliance with No. 8 Lighting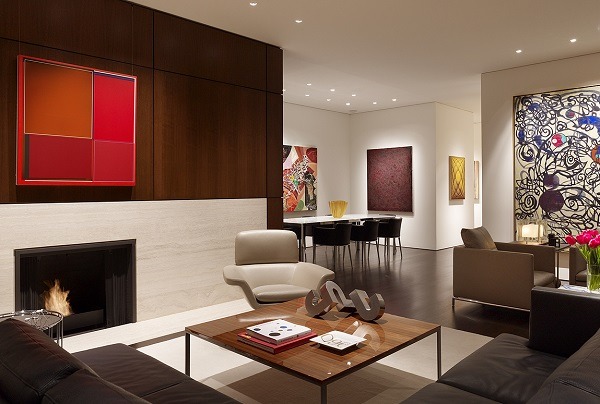 Legrand lighting control brand Vantage has formed an alliance with No. 8 Lighting.
Created by lighting designers for lighting designers, architects, and interior designers, No. 8 Lighting offers architecturally inspired recessed and surface-mount fixtures with patented precision features, stunning design, innovative engineering, and easy installation.
The alliance ensures the company's fixtures pair seamlessly with Vantage's LHUMAN human centric lighting solution to offer an even better design experience in residential and commercial projects.
"Designing a comprehensive lighting plan can quickly become complicated when trying to find a controller that is beautifully appointed, compatible, and will yield the results light fixture manufacturers have worked tirelessly to achieve," says Dave Keller, business development, Legrand Residential Shading & Controls.
"Now, designers who are selecting No. 8 Lighting's stunning and innovative fixtures can feel confident that they have a control system and keypads that align with the luxury and elegance for which No. 8 Lighting is known."
The driving force behind No. 8 Lighting is the company's tunable white LED technology. The technology features independent control of colour temperature (CCT) and intensity. By combining Vantage's LHUMAN solution and sleek control keypad offering with No. 8 Lighting fixtures and lighting products, resellers, designers, specifiers, and end users can enjoy a superior lighting solution crafted for the perfect lighting scenario.
Among No. 8 Lighting's catalog of lighting products is the high-performance 804S ceiling downlight featuring multiple patents. Part of the 800 Series, the ultimate recessed LED downlight offers an array of field interchangeable lamp module options, lumen packages, and optic, driver, and trim options. The universal design is future-proof and accepts adjustable, fixed, wall wash, and mirror reflector lamp modules. All 800 Series housings are IC-Rated, airtight, and CCEA approved, and can be installed in direct contact with standard or spray-foam insulation.
"Vantage's innovative control systems segue beautifully with our state-of-the-art lighting technology, which has been installed in several prestigious projects such as the White House, upscale hotels, and high-end homes," says Rob Akins, vice president of sales, marketing, and branding for No. 8 Lighting.
"Vantage is highly compatible and highly intuitive — exactly the right combo. Lighting designers will be extremely pleased with the results."