Vaddio releases the IntelliSHOT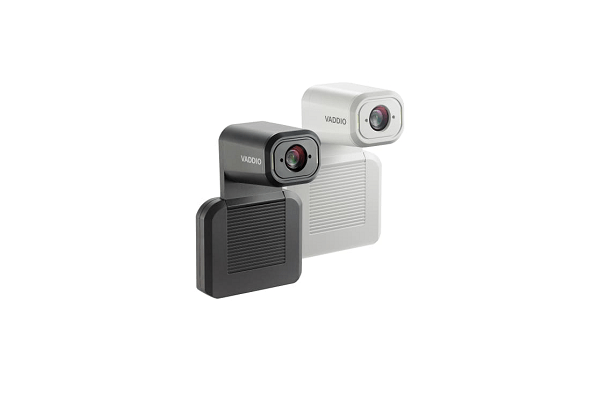 Video collaboration and streaming classes is easy and effortless with Vaddio's new IntelliSHOT professional camera.
Equipped with advanced IntelliFrameTM technology, the IntelliSHOT ePTZ camera is the only auto-framing device that can be adjusted based on the room conditions and user's preferences.
AV Integrators can now promise personalised video performance with every installation. Because IntelliFrame is adjusted via the web interface, it can be fine-tuned remotely by support staff.
The IntelliSHOT has two built-in beamforming microphones making it a great choice for simplifying audio endpoints in small to mid-size conference rooms. The balanced audio I/O allows for simple integration with third party audio systems. Additionally, the IntelliSHOT has Acoustic Echo Cancellation (AEC) for simplified video conferencing when using the built-in microphones.
It is perfect for classrooms and conference rooms with a 30x zoom and exceptional image quality. The IntelliSHOT offers 20x true optical zoom and achieves 30x with IntelliZoomTM Image Processing.
It also smoothly adjusts between presets panning, tilting, and zooming (PTZ) simultaneously for lifelike, professional video results.
With simultaneous HDMI and USB connections, the IntelliSHOT can be mounted in the back of a room above or below a display – transforming that display into a confidence monitor showing what the camera is capturing via its HDMI output. With the USB 3.0 connection, the camera can be connected to a PC-based recording software or pulled up as the camera and microphone for a Zoom, Teams or Google Meet session.
Like other Vaddio USB products, the IntelliSHOT is truly plug and play with no special drivers to download, perfect for bring-your-own-device (BYOD) meeting spaces.
The IntelliSHOT is PoE+ powered and the ethernet network connectivity allows you to manage and control the IntelliSHOT via a web-based user interface.
ADVERTISEMENT

ADVERTISEMENT
ADVERTISEMENT

ADVERTISEMENT