Vaddio releases RoboFLIP 30 HDBT architectural camera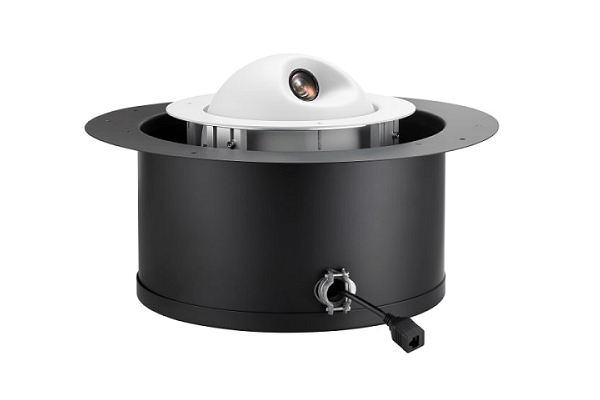 Vaddio has added the RoboFLIP 30 HDBT to its architectural line of cameras, giving users a HD PTZ camera that can fully rotate into its recessing ceiling case for a smooth, unobstructed view.
It also comes with a unique 'flipping' feature which lets room occupants know when the camera is in use.
Boasting Vaddio's enhanced wide dynamic range, the RoboFLIP 30 HDBT delivers a detailed 1080p/60 HD picture quality even in low-light situations and has a 30-times optical zoom and wide 70.2 horizontal field of view, making it ideal for a number of room sizes.
"In addition to high quality video, security is a main concern for government and legal applications. The RoboFLIP camera provides confirmation at a glance that the camera is safely stored away and inactive when in standby mode," Vaddio product manager Scott Rolfes says.
It has just one HDBaseT port, providing PoE++ power, video, control and network connection for flexible installation. When paired with Vaddio's OneLINK extension system, it has a number of video outputs including HD-SDI, HDMI, USB 3.0 and IP streaming.
Featuring a modern web-based user interface, the RoboFLIP 30 HDBT can easily be configured, controlled, monitored and managed. Integrators can adjust 16 stored PTZ presets, color, white balance, focus and more.