Utelligence for office excellence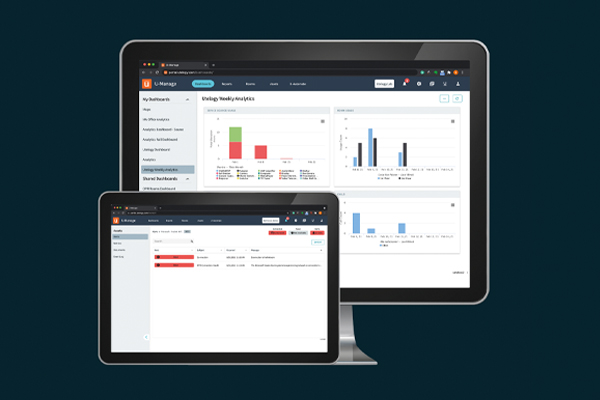 Utelogy Corporation, the Los Angeles-based provider of management, monitoring, and analytics software for the connected workspace, is exhibiting at Integrate 2022 with its regional distribution partner, AV Supply Group.
Utelogy has seen consecutive years of growth, says the company. Since the last time Utelogy was at Integrate, Utelogy has published a number of significant product releases that will be featured at the show, including Microsoft Teams Room (MTR) integration, U-Mange Analytic Tiles, High Availability, and enhanced cybersecurity measures.
Utelogy will also highlight its Utelligence program for industry standards around security and agnosticism, as well as the 'Utelogy beyond the conference room' initiative at Integrate. This program is designed to add additional functionality to the Utelogy platform with other elements of the modern workspace including booking systems for deeper analytics, IoT, and BYOD to support the ever-growing hybrid workforce.
"Utelogy is responding to the needs of an increasingly connected and technology-reliant global workspace by delivering cost-saving solutions that elevate user experiences through insights and analytics," says Kevin Morrison, Utelogy chief executive, "We are also continually growing our global partner network to meet the evolving demands of our enterprise customers."
He adds: "Our vision has always been to provide a toolset that delivers actionable intelligence on how businesses use their technology, how it performs, and how the workplace is utilized. This data can then be used to make better and more informed decisions.
"We are excited to participate in Integrate 2022 with AV Supply Group and look forward to re-connecting with many of our contacts and friends," adds Kevin.
ADVERTISEMENT

ADVERTISEMENT
ADVERTISEMENT

ADVERTISEMENT