Tripleplay releases Caveman 3.1 software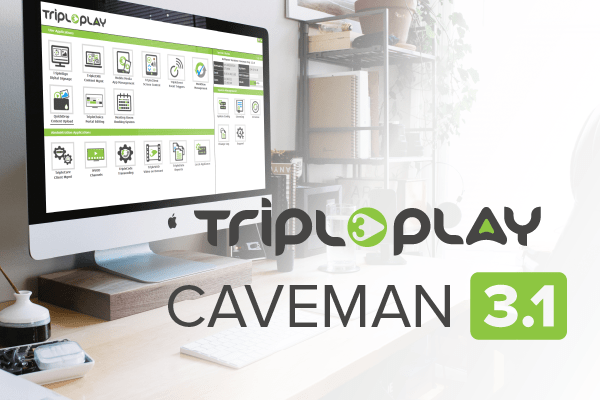 Tripleplay has released its Caveman 3.1 software which brings a site profile switching feature, Mersive Solstice support and virtual remote control to the Tripleplay digital signage and IPTV platform.
The enhancements are available for both existing and new users of its solutions.
The new site profile switching feature for shared venues enables multiple tenants to use the system independently of one another and for the whole display network to change the profile with a single mouse click.
Integrating with Mersive brings IPTV and digital signage to Solstice devices with additional endpoint management from he Tripleplay CMS while personal device-based virtual TV remote control introduced for the Interactive IPTV portal with simple QR code access.
On top of these, the update features an enhanced broadcaster approved live TV encryption to the Tripleplay PLAY3R-SP1 and BrightSign player range plus improvements to platform security by offering encryption for data stored on local devices.
"These enhancements further serve to demonstrate our leadership in IPTV, enterprise video and digital signage," Tripleplay chief executive Steve Rickless says.
"We're constantly challenging ourselves to ensure we're developing at the leading edge of technological capabilities and I'm immensely proud of the high-quality work which our talented Development team delivers."