Tripleplay introduces six-way Multiview streaming feature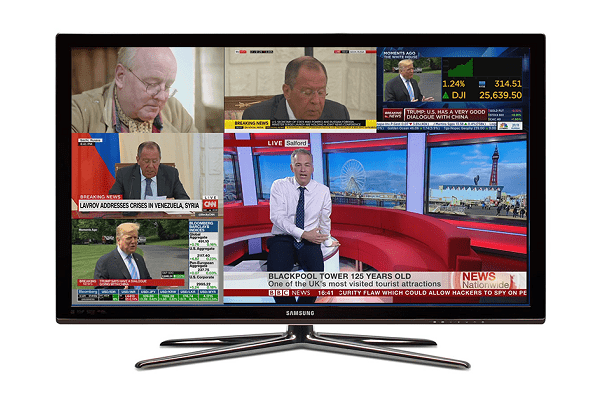 Tripleplay, distributed by avt in Australia and New Zealand, has introduced its new six-way Multiview multicast streaming feature for its TripleSign digital signage product ahead of ISE 2020. This latest addition will be available as part of Tripleplay's Caveman 3.0 software release.
End users can now simultaneously stream up to six different videos on one single endpoint, ideal for live news streams for business or media corporations, multiple camera angles of a sports event, live video streams at a Network Operation Centres (NOC), video wall configurations and in-house monitoring stations among others.
On top of the announcement, Tripleplay has introduced a further two streams to its original Multiview solution, allowing clients to provide even more content on their advanced signage player device.
"Multiview has been a real game-changer for Tripleplay, now with the added bonus of deploying an additional two live video streams, we can give clients the ability to have up to six pre-configured feeds on one single device," Tripleplay head of software development Mike Ditum says.
"This is a really unique application in the AV industry. Not only is Multiview a great tool for live events and stadiums, corporate headquarters and Network Operation Centres can fully utilise this technology to deliver up-to-the-minute information."