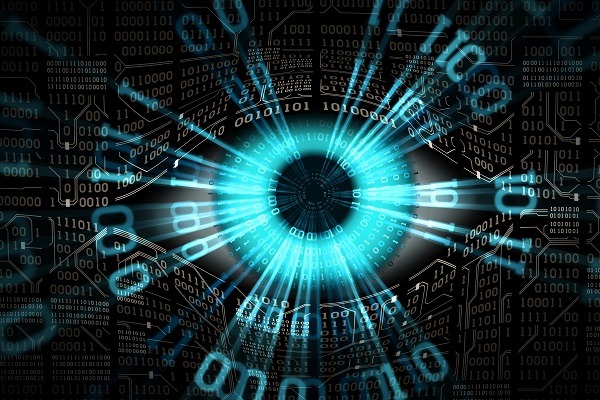 All eyes are on us, David Meyer writes, as the era of 'mass sensorisation' arrives.
Mass sensorisation has for some time sat high on the list of the CEDIA Technology Advisory Council's trends that shape the way we live and influence technology integration projects. But what is 'mass sensorisation' and what does it mean to you?
What we're talking about is the countless micro-electrical circuits that are used as data input points in Internet of Things (IoT) devices. Just like our five senses — touch, sight, hearing, taste and smell — enable us to interact with
the world around us and make decisions about day-to-day life, sensors do the same for devices and the systems they're a part of.
CEDIA's senior director of technology and standards, Walt Zerbe says: "sensors collect data, and algorithms analyse and interpret to make sense of it in order to predict and change people's habits."
Here's a flow of terms — mass sensorisation is a key enabler for the IoT and significantly contributes to big data,
creating smart stuff : smart products, smart home/buildings and even smart cities. But the term 'smart' is way overused and abused. Really it just means connected to the internet.
Smart phones are a fantastic, conveniently packaged example of mass sensorisation. They're jam packed with sensors including microphones and cameras, a gyroscope and accelerometer to detect movement, and biometric sensors. Consider an accompanying smart (there's that word again) watch and you can add heart monitors, both
optical and (heart rate) electrical (ECG for rhythm) which is interpreted for several aspects of health analysis and
monitoring. Another astonishing example is the Oura Ring which can sense, analyse  and report back on all kinds of health metrics, from temperature and heart rhythm, to REM sleep cycles.
In some ways, the sensorised device and its back-end data analytics knows more about you than you do. The purpose
is to understand your behavioural patterns to help shape future behaviours or state of being. The notion of this breaks out some people, which is why we've seen a societal and governance shift to define boundaries for peoples' privacy and how data is used.
Old school sensors
Sensors are not new. Consider the automotive sector. In many ways they've been one step ahead of residential for
years when it comes to technology integration and sensorisation, for example lighting control. My last car was a 2008 model which was packed with sensors, including microphones (it even had voice control) and various proximity, impact and pressure sensors. But they each had a specific, usually discrete binary function and they weren't internet connected.
Traditional, closed loop sensors in the home include things like thermostats, presence and motion detectors, magnetic sensors and smoke detectors. As with cars, each had a binary function. These are still totally viable today, but connected sensors with analytics are taking over.
Connected sensors
Going back to the automotive example, cars are quickly evolving into big IoT devices. They're equipped fully connected sensors inside and out, with wide-area network (WAN) connectivity via 4G (eventually 5G), with analytics and situational awareness and responses to conditions and potential hazards. All in the name of safety, convenience and connectivity. And of course to drive themselves.
Mass sensorisation in the home includes an ever-growing number of device categories also designed to improve and enhance comfort, health, entertainment and safety. The core competency of technology integrators today is to connect systems, make them work and hide all but some select elements in order to improve clients' environments and lifestyles. Some applications may require the seeking out of specific sensors, but often the sensors are already integrated into IoT products and subsystems.
Today's most advanced sensors use processing with predictive algorithms and machine learning. The data is often
sent to server farms in the cloud for processing and round trip response, which introduces latency. We're increasingly seeing this processing move to 'edge computing' in which analysis and the resulting structured output is brought much closer to the data collection points.
This speeds things up, making it more useful. Connectivity options are many: mobile network, GPS, WiFi, RFID, NFC, ZigBee, etc.
Connected sensors types include, but are not limited to:
Microphones. Everywhere.
Cameras with back-end machine learning for all kinds of analytics,
Water leak sensors to mitigate flooding (insurers love that!),
Water flow sensors to analyse the usage signature for water management,
Air quality sensors (e.g. carbon monoxide/dioxide detectors),
Barometric and wind sensors,
Chemical sensors including human emissions for emotional analysis,
Biometrics including gait analysis for user identification and fall/wellbeing detection,
Ambient and/or external light sensors to augment internal lighting systems.
Developing technologies in connectivity could possibly render some older sensor types obsolete. For example, the new Linksys Aware technology detects the disturbance of WiFi waves in a room, and based on the size of the disturbance can determine if it's an adult, a child, or a pet. Forget the PIR. Such technology could go more granular to eventually detect a person's mobility and wellbeing without even needing a camera; especially profound with our aging population and living-in-place requirements.
We already mentioned smart watches and rings, but other wearables such as 'sensorised garments' including ECG monitoring t-shirts (yes, that's a thing), or blood sugar monitors for management of diabetes may not have much to do with your business services directly, but they do indirectly. We'll come back to that shortly.
Big data
Regardless of where the processing and analytics are happening, this whole ecosystem and collective data handling
can be summed up in the term 'Big Data'.
Christiaan Beukes, of Sphere Custom in South Africa, describes big data as an "extremely large collection of gathered
information sets that may be analysed computationally to reveal patterns, trends, and associations, especially relating to human behaviour and interactions."
Christian also quotes Dan Ariely, Professor of Psychology at Duke University in North Carolina, as saying: "Big Data is like teenage sex: everyone talks about it, nobody really knows how to do it, everyone thinks everyone else is doing it, so everyone claims they are doing it…". Classic!
Clearly it's still relatively early days. There's a mindboggling immense amount of data out there. We're collectively ravenous in our consumption of it, and it grows exponentially as we also contribute to it. If you haven't heard it, check out the CEDIA Podcast episode 108: 3.0, contributor Rich Green. This talks about how we will all collectively and continually grow the spatial web, and sensors play an important part in this as data gathering points.
In Figure 2, a relatively recent entrant was the smart speaker, with approximately 180 units shipped every minute last year. Most of us might regard voice control as useful for control convenience and fun, albeit sometimes frustrating. But back in 2017 I attended an HDBaseT conference in Spain at which I shared a ride from the airport with a guest speaker from the UK who's legally blind. We had a long conversation about the positive impact that voice control has had on his life, and it's profound. Imagine how gait monitoring, gesture control and other sensors and natural user interfaces could contribute to his independence and wellbeing?
The advent of 5G and edge computing is where this all really comes to life. 5G combined with mass sensorisation for data collection will break the confines from buildings and cars, and give rise to 'smart cities'. These may manage all sorts of public movements and spaces, from traffic to street lighting and community safety. It will influence government, medical, finance, utilities and of course — as it already does… ugh — advertising. Agriculture is another huge sector that will benefit, with everything from farming to school ovals to golf courses, where sensors will empower micro-management of water and nutrients, monitor things like acidity and salinity, for better resource management and to reduce environmental impacts.
As Rich Green says, 5G will be the "digital wind" that will blow through our living spaces, providing another paradigm of connectivity for IoT and the multitude of sensors the devices contain.
What does it mean to integrators?
Irrespective of the sensor/IoT device and application, the provisioning and maintenance of robust, secure networks
— wired and wireless — is absolutely essential in ensuring the multitude of IoT sensors connect reliably and safely, and can be relied upon without unauthorised intrusion. These systems are complex and need to be designed, installed and managed, providing integrators with boundless opportunities for direct and recurring revenues.
Circling back to buzz words, I recently joined the Australian Digital Telecommunications Industry Association's Communications Advisory Group (CAG), and I learned that the commercial comms industry is veering away from the word 'communications' and moving industry nomenclature to 'digital'. Very generic, just like 'smart'.
Not everyone agrees it's a good thing, by the way. So where mass sensorisation is a building block for smart homes, smart cars, smart parking, smart health, smart lighting and smart grids, expect to see all things 'digital', too (like we don't already).
As this evolves it's up to you to interpret what this all means, where it's going and the threats and opportunities it presents.
As Christiaan points out in his CEDIA talks (see YouTube), there are utopian and dystopian views on this, as there are many things. I encourage everyone to research and learn the nuances, embrace the opportunities while learning how to mitigate the risks. There's the prospect of a lot of business out there in the years ahead.