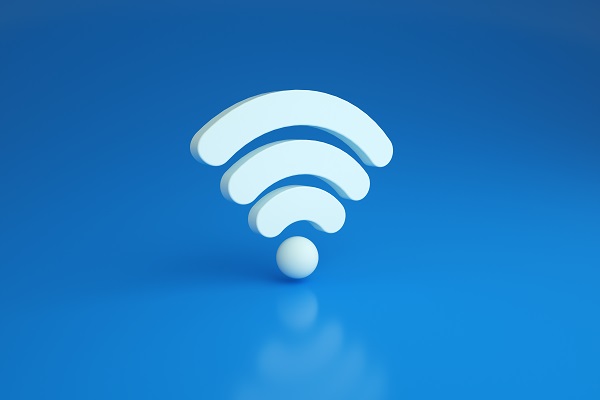 The 'next big thing' is a fickle title – rendered old almost as soon as it's released. That's the case for our WiFi grades as much as anything else. Stuart Corner looks at the history of WiFi and where it's going.
Today, we all take wireless communications for granted: making phone calls, surfing the web, watching movies on our mobile phones over mobile cellular networks when out and about, or doing the same at home over our WiFi networks.
We have had cellular mobile telephone services in Australia since 1987. Widespread usage of WiFi came over a decade later.
The technology we know today as WiFi originated as a development by Australia's CSIRO in 1992. It became a commercial reality in 1997 when the IEEE formed a committee designated 802.11 that created the first standards defining wireless local area communications. An industry body, the WiFi Alliance, was formed in 1999 to certify products for conformance to the standard. The nascent alliance hired brand consulting firm Interbrand to come up with a name for it and for the technology. Thus was WiFi born.
WiFi hit the public consciousness in 1999 when Apple released its Airport WiFi router (with one of Steve Jobs' famous 'One More Thing' stunts at Macworld) and started incorporating WiFi into Macs.
That first version of WiFi, officially designated as IEEE standard 802.11, supported communication at up to 2Mbps. It was quickly followed by 802.11b (1999), 801.11a (1999), 802.11g (2003), 802.11n (2008), 801.11ac (2014) and 802.11ax (2019). Each iteration increased throughput thanks to increasingly advanced modulation and communications techniques and the use of higher frequencies: from the initial 2.4GHz to 5GHz and 6GHz.
Starting with 802.11n, also known as WiFi 4, each iteration also had an official numeric name: We are now on the cusp of 802.11be, aka WiFi 7, a standard due to be finalised in 2024. It will boost 802.11ax's (WiFi 6) maximum throughput of 9.6Gbps to a mighty 46Gps. The first draft of the new standard appeared in 2021 and manufacturers have been gearing up to incorporate it into their products ever since. Products using the new standard can be expected shortly after it is finalised.
Wireless comms at 46Gps
It is not difficult to see what is driving demand for such bandwidths. When Apple launched Airport in 1999 most internet access was at dial-up speeds, mobile phones only made phone calls, and there were no streaming services like Netflix.
Today, in many households there are multiple individuals using WiFi to watch video on mobile phones, tablets and TVs and some of these streaming services are moving to 8K resolution, which requiries about 100Mbps of bandwidth. To support all these services, fixed access speeds are now in the gigabit per second range.
However, WiFi 7 is about more than just greater bandwidth. Vendors of WiFi 7 gear are promising greater spectrum efficiency (more data throughput per MHz of spectrum used), higher power efficiency (if you use one of those multi-antenna WiFi routers that resemble a giant spider on its back, you will know they consume sufficient power to get quite warm); the ability to support more devices over a given area; improved resistance to interference and reduced latency (the time taken for data originating in a connected device to be encoded for transmission, received, decoded and passed on to the next stage of its journey).
Continuing evolution of WiFi
And of course WiFi development will not stop at 7. Work has already started on WiFi 8, although there is presently very little indication of exactly what it will offer. According to a January 2023 white paper from wireless research company, ofinno, in July 2022 the IEEE agreed to form the Ultra High Reliability (UHR) Study Group to begin work on WiFi 8. Initial expectations are that it will be able to support throughput up to 100Gbps and even lower latency than WiFi 7. A particular focus is expected to be on increasing reliability to support devices requiring real-time communication.
However, hurdles will need to be overcome, and these are already in evidence, impacting progress of WiFi 7. The ofinno whitepaper notes: "Due to the competition for channel access in the unlicensed bands, providing a highly reliable connection has become increasingly harder to achieve."
WiFi operates at frequencies anyone is free to use, as opposed to the spectrum used for cellular mobile telephone networks, which has been auctioned to the highest bidder for eye-watering sums. These cellular networks are also seeking to support ever more uses and users at ever high bandwidth, so competition for spectrum is fierce, and of course the WiFi and cellular industries are lobbying heavily for it to be allocated to their respective technologies.
Spectrum allocation is a national issue but generally follows global recommendations determined by the International Telecommunication Union (ITU).
An October 2022 white paper from the Wi-Fi Alliance says several countries have already authorised WiFi access in the entire 6GHz band, but use of the upper portion of this spectrum (6.425 to 7.125GHz) will be under consideration at the ITU's 2023 World Radiocommunication Conference (WRC-23) where it might be designated to support 5G mobile services.
"The pending WRC-23 outcome has caused regulatory uncertainty that is impeding the introduction of advanced 6GHz WiFi technology and use cases," the white paper says.
It makes the case of these frequencies being designated globally for WiFi rather than cellular, saying: "data traffic over WiFi exceeds cellular traffic by orders of magnitude [and] the looming spectrum shortfall threatens WiFi performance, viability, and socioeconomic benefits. The 6GHz band is the best and possibly only spectrum suited to accommodate this urgent need and a robust and fast-growing WiFi device ecosystem already exists in the 6 GHz band."
Squabbling over spectrum
This battle is in full swing in Australia. In the WiFi corner is global organisation The Dynamic Spectrum Alliance (DSA) and in the cellular corner the Australian Mobile Telecommunications Association (AMTA). In 2021 AMTA released a policy position paper on spectrum for Australian 5G services. It highlighted the need for spectrum to address the increasing reliance on mobile bands to support connectivity.
The DSA responded with a policy position paper in which it called for the full 1200MHz of 6GHz spectrum (5925–7125MHz) be allocated to WiFi. The ACMA decided to allocate the lower portion of the band (5925–6425MHz) to WiFi and similar applications. It is still considering how to allocate the upper frequencies (6425–7125 MHz).
To muddy the waters—or the airwaves—further, just as WiFi is evolving so is cellular. Development of 6G is already underway. It is expected to be in use by 2030 and there are some suggestions 6G has potential to make WiFi obsolete, such as this one from www.phonearena.com: "6G has a high potential to completely replace WiFi. Frankly, some internet providers and carriers have already tried utilising 5G connectivity to replace WiFi in people's homes. In other words, we might not even have to wait until the next generation for wireless internet to replace our home WiFi networks."
However, the majority of opinions favour co-existence, but things can change…
ADVERTISEMENT

ADVERTISEMENT
ADVERTISEMENT

ADVERTISEMENT