The principal analogue source: The turntable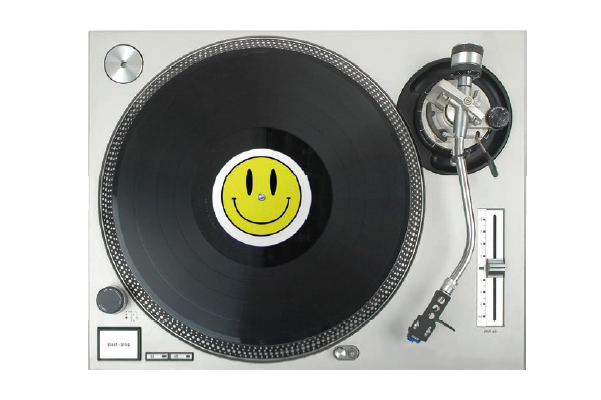 The vinyl revival is well and truly here but it's going on in more than just living rooms. Stephen Dawson looks at what goes into a professional turntable installation.
The last time this column appeared, we noted that while vinyl playback was apparently doomed for some years, it has since made an astonishing recovery. No, it isn't the mass market means by which people listen to music. It has recovered for a small segment of listeners as a superior-sounding format and, I'd hazard, for many more others as a fashion choice, to be used from time to time when the mood strikes.
So, professionals in this area need to understand the basics of turntables: the differences between them, how to set them up and, importantly, why they need to be set up in certain ways.
What do you need to play a vinyl record?
Well, obviously, you need a turntable. Or, more broadly, a record player. With the renewed popularity of vinyl, companies have released all-in-one record players, such as the resurrected (and improved: now with Bluetooth) Audio-Technica Sound Burger, an ultraportable stick-like record player. Some others even have speakers, just like old-fashioned record players. But here I'll be talking about turntables – a record-playing component intended to be plugged into an audio system.
The turntable consists of three separate parts – in high-end systems, these parts may be from different manufacturers – and also often requires an additional external component, a phono pre-amplifier.
The first part of a turntable is, well, the turntable itself. That's the round bit that rotates at 33 1/3 or 45 revolutions per minute, upon which the vinyl record sits. Ideally, it will rotate at exactly those speeds and will not vary from those speeds at all. It should also provide perfect isolation from any noise generated by the motor providing the rotation. Speed variations are known as wow and flutter. Wow is slow speed alterations, so that you might for example hear a sustained piano note change slightly in pitch. Flutter is rapid speed changes, producing a small but irritating warble.
Generally, if these are below around 0.1%, all is well. Minor divergences from the absolute speed will generally not be noticed, except by listeners with perfect pitch or those trying to play along with a musical instrument.
Traditionally, the three most common systems for rotating the turntable have been belt drive, direct drive and idler wheel. Belt drive is very common and uses an elastic belt running around a pulley on the motor and again around the platter, sometimes on its outside but more commonly on a smaller diameter subplatter. This provides excellent isolation from motor noise, assuming that the motor is also isolated from the turntable plinth – the body of the unit to which all the other stuff is bolted. In higher-end models, a heavy platter is used which provides a stronger flywheel effect, less able to be perturbed. There are many highly regarded turntables that use belt drive, and back in the 1970s and 1980s, the general consensus was that belt drive was best.
Direct drive uses a slow motor that rotates precisely at the platter speed. The modern high-fidelity versions first appeared in the early 1970s, notably with the Technics SL-1200 series and its descendants. While high-fidelity aficionados back then were not always accepting, this type of turntable found a strong role in DJ work, thanks in part to their ability to reach playback speed almost instantaneously.
In the decades since, those classic models have become valuable, often selling for thousands of dollars, while Technics has re-introduced the marque in new mid to high-end models.
Idler wheel turntables use a rubber wheel between the inner rim of the turntable platter and the motor. This was the system used by almost all cheap and mainstream record players back in the day. Since they were less isolated from speed variations in the motor and more likely to transmit motor noise into the platter and thence into the stylus, they were looked down upon by high-fidelity enthusiasts during the peak years of vinyl dominance.
However, since then classic models such as the Garrard 301 transcription turntable – produced from the early 1950s to the mid-1960s – have become favourites of some enthusiasts, with restored models costing thousands. Indeed, the Garrard 301 is now available again, new and priced in the tens of thousands of dollars.
All of which suggests that precise technology is way less important than how well it's done. But I must note that there are certain influential figures in high fidelity who suggest that the turntable part of the turntable has the most influence over the quality of the sound. So maybe I'm an outlier.
Parts two and three: the tonearm and cartridge
The vinyl is spinning on a platter. But something needs to read the grooves and deliver an electrical signal to the electronics. The tonearm is the second part and the cartridge affixed to its end is the third, to complete the turntable system.
Let's start with the cartridge. This is a small device, typically around a centimetre in each dimension, which contains a diamond stylus attached to one end of a cantilever, the other end of which uses magnets and electrical coils in some configuration to turn the movement of the stylus into an electrical signal.
The tonearm and the cartridge work together as a system. Some tonearms are low in mass, others heavier. Some cartridges have a lightly-sprung – "high compliance" – stylus, others are low in compliance. Back in the 1970s, we'd pore over the specs. High compliance cartridges went with low mass tonearms. These two specifications determined the resonance of the whole system. Too low a resonance and warps in the record could result in the stylus being flung out of the groove. Too high, and you find the bass notes in the recording being attenuated.
These days, all that's less of an issue. Modern tonearms tend towards a middling mass, and modern cartridges tend towards a middling compliance. But if someone has a treasured antique component – perhaps a high compliance Shure V15 cartridge – some attention should be paid to this.
Decent cartridges come in three basic designs (I'm leaving out cheap ceramic cartridges, which I don't consider "decent" due to their high required tracking weight and the consequent damage they inflict on vinyl). Magnetic cartridges have a magnet on the end of the cantilever, which is moved within a fixed coil. Moving coil cartridges have a coil on the end of the cantilever, which is moved within a fixed magnetic field. Moving iron cartridges use a more complicated system: a small iron weight on the cantilever moves within a magnetic field, which changes the iron weight's magnetism which then generates an electrical current in coil.
Moving magnet cartridges are relatively high output – around 5mV – and while there are expensive models, are relatively low in cost. Moving coil cartridges are relatively low in output – around 0.5mV – and tend to be rather more expensive. Moving iron cartridges are often middling in price and can be either low or high in output. The point of moving coil cartridges is that the weight of the coil is less than that of a magnet, theoretically providing closer tracking of the groove.
As for the tonearm, its job is to hold the cartridge securely in place, apply the appropriate amount of downforce to the stylus, allow it to follow the grooves of the record, minimise "tracking angle error" and counteract the natural "skating" force that would otherwise increase wear on the inner side of the record grooves.
In the next edition of Connected, we'll look at all those things in more detail, including how best to set them.
Electrical complications
Finally, built into some turntables and some amplifiers, but often missing from both, is the phono pre-amplifier. As I noted above, the output of a moving magnet cartridge is typically rated at about 5mV – that's five one-thousandths of a volt. It can go higher with higher groove modulations. But the 0dB output level of a typical CD player is two volts, which is four hundred times higher. The output of even a moving magnet cartridge needs to be boosted enormously to be usable in a regular line input. A phono preamplifier provides something like 40dB of boost. Higher-end ones also support low-output moving coil cartridges with 60dB of boost. You won't find many turntables or amplifiers which natively support moving coil cartridges.
But phono preamplifiers do more than that. When a vinyl record is cut, the treble is boosted by 20dB and the bass is reduced by 20dB. So, when it's played back, this must be reversed (this is "RIAA Equalisation") or the sound would be unlistenably thin. The phono preamp boosts the bass and cuts the treble. Cutting the treble has the nice side effect of cutting noise.
Which turntable would I advise?
As you can see, there are quite a few considerations needed when choosing a turntable. There isn't always a right answer. I have two turntables: a quite expensive Thorens TD1600 belt drive turntable with a Goldring Ethos moving coil cartridge (and a Moon 310LP phono preamplifier to cope with its low output), and a middling-priced Audio-Technica AT-LP120XBT-USB direct drive with the standard AT-VM95E cartridge. The AT has a built-in phono preamplifier (and USB output and Bluetooth), so that's what I use.
Why two? Well, I preserve the Thorens/Goldring for careful listening of quality vinyl. The AT is itself quite fine, although not up to that standard. But it's robust, spins up fast, and since I sometimes purchase second-hand vinyl (and 78s), I don't want to take a chance on them with a $1,800 cartridge. A replacement stylus for the AT is only $50.
As always, consider your needs in your turntable.
ADVERTISEMENT

ADVERTISEMENT
ADVERTISEMENT

ADVERTISEMENT