The golden age of home cinema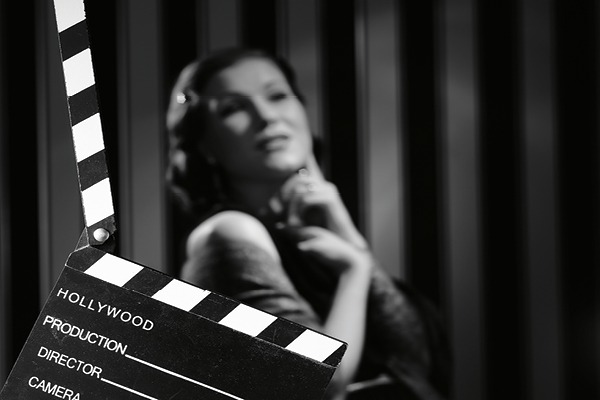 The 1950s be damned… the 2010s are the true golden age of cinema, writes Anthony Grimani.
If you ask me, we're just now entering the golden age of home cinema.
"What?" you may ask. "Come again? I've been installing home theatres for 30 years! How are we just now entering the golden age?"
Well, for the first time since the inception of home cinema, we have technologies available to equal or surpass the big cinema experience.
For many decades, filmmaking has been based on 35mm film with a target horizontal viewing angle of 50°. Movies are composed and shot with this in mind; cinema picture and sound systems are designed with this in mind – including having the L/R speakers just inside the edges of the picture, forming a 45° subtended angle at the main seating area. But this requires the picture to have the necessary resolution and contrast to support such a wide viewing angle. Prior to the advent of 4K Ultra HD, we just haven't had that kind of resolution available at home.
So, the technology is ready. The question is, are you?
Delivering cinema-level performance in the home is not easy. In fact, in many ways building a home cinema is much more difficult due to the lack of standardisation. You can't just pull out the design from the multiplex down the street and cookie-cutter it for the next one. You have to reinvent the wheel every time in terms of the screen/projection system, immersive audio system, acoustical environment and visual environment. Let's look at four aspects that have changed significantly with the advent of 4K HDR picture and immersive audio.
First, design. The screen is a lot bigger – wider and taller. If you want to skip the trigonometry, a good rule of thumb is that the screen width needs to be 0.93x the viewing distance (this works out to about 0.63x the room length if you assume seating about 68% of the way back in the room). That's a really wide picture, and it means the screen is also taller.
This means a taller room, taller risers and now the construction code may dictate hand rails on the platforms and stairs.
HDR usually means brighter peak whites, but full contrast for HDR with good blacks is very hard to achieve, so you're going to have to pay extra attention to light control. And, of course, there are a lot more speakers to fit into the room with 7.1.4, 9.1.4 and even 9.1.6 systems becoming relatively common. Your old tricks for the proscenium will have to be updated, because the larger screen now accommodates all three LCR speakers behind the screen; right where they should be.
Second, in terms of the equipment itself, you're looking at a projector that not only supports the 4K HDR formats but also produces a good and bright picture; that's harder than you might think! Then you've got a surround processor with many more channels than old-school 5.1 or 7.1 systems. Finding good immersive audio processors, especially at low-to-mid price points, can be a challenge. The system also needs to have proper bass management for all those channels, with crossovers and independent delays/levels/EQ to support a four-subwoofer configuration for resonance control. You will have to beef up the output of your surround speakers to accommodate audio objects, which can be more demanding on each speaker individually than the more ambient-focused surround in 5.1 and 7.1.
And finally, your room design gets more complicated with all the speaker locations, some of which will compete with lighting, windows and more.
Third, all of this is for naught if the system signal flow and interconnection fail. At home, we're reliant on HDMI, and there are all sorts of issues that can arise with its performance. We thought 18Gbps transfer rates were challenging, but the latest HDMI spec has pushed that to 48Gbps. That's OK for a DIY system with a source, TV and sound bar, all together in one area. However, a full-blown home cinema is often going to have runs of 15m or more. Basically, if your cable is more than about 2m long, it's going to introduce high frequency losses that can cause inconsistent, or no picture.
Ironically, the very technology that's being used to help with that signal loss can cause problems of its own. We're seeing issues with the cable compensation EQ built into HDMI connections actually causing the high frequency portion of the signal to overload, resulting in intermittent sync issues and sometimes entire loss of picture. This is especially true in systems where HDMI baluns are employed, as the balun and the display will typically both have compensation EQ in them. Stack these EQs, and you have a recipe for trouble. Ideally, the EQ would be in the driving device, but that's not the way it's being implemented.
Fortunately, we are starting to see some displays that allow the EQ to be turned off when not needed, but this is far from a common option, so be on the lookout for this feature. So not only do you have to worry about each individual piece (driving device, cable, balun, receiving device) supporting 48Gbps, you have to make sure the combination of all that works as predicted to support 4K HDR without causing resolution loss or loss of the entire picture. You better connect all this at your shop, and make sure it all works before you bring it out to the client.
Fourth, calibration gets a lot more complicated in the world of 4K HDR and immersive audio. Test generators aren't easy to come but, neither are test equipment. You will need to sit through some more seminars soon!
Fifth, you have to have good source material. I talked about this a bit in my previous column, so I won't rehash here. Suffice it to say that 4K Ultra HD Blu-ray is the best for the present, but there are SVOD options with 4K HDR and immersive audio right around the corner. If your clients like the convenience of streaming systems, and deserve the quality of discs, get them a device like the Kaleidescape Strato.
All of this can add up to chaos, and it's chaos that you as the integrator have to navigate. It's not enough to keep your old design parameters and equipment choices in place. You have to update your practices and knowledge base to the changing times. We are at the dawn of the golden age of home cinema. Let's do everything we can to bring it about!
Anthony Grimani (agrimani@pmiltd.com) is president of Grimani Systems, PMI Engineering, and MSR Acoustics, with offices in San Francisco, Los Angeles, and Paris.
Chase Walton (cwalton@pmiltd.com) contributed to this article.
ADVERTISEMENT

ADVERTISEMENT
ADVERTISEMENT

ADVERTISEMENT