Technology meets design in Imagine This solution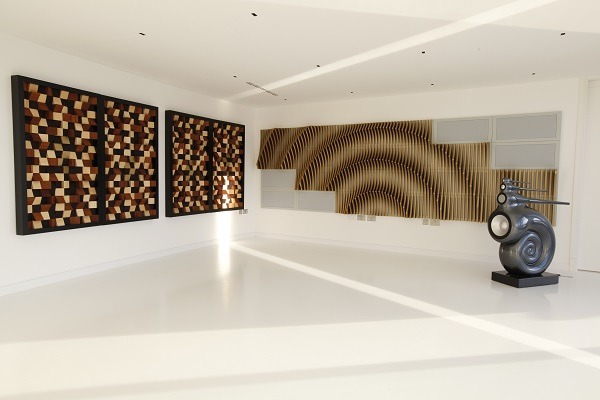 A complex project was recently undertaken by UK firm Imagine This, who had to take a two-pronged approach to transform a problematic room in a £5 million home into a multifunctional stereo room.
The company not only focused on using suitable technology but also on an intricate acoustical interior design. Because of the minimalist style of the house, the so-named Ammonite room was an extremely challenging environment with a reverberation time approximately eight times higher than the accepted rate.
Imagine This opted to install a pair of distinctive grey Bowers & Wilkins Nautilus loudspeakers. Positioned to the left and right sides of the room, they provide two-channel audio and fit the company's concept of 'technology meets design' which they adopted for the project.
Imagine This managing director Guy Singleton says: "These are four-way loudspeakers which come with their own external digital crossovers."
However, with the lack of audio control in the space due to its reflective surfaces the speakers were bordering on un-listenable
Guy says: "We knew that this was a challenging space, with concrete walls, floors, ceilings and lots of glass. Controlling acoustics in this kind of environment is very challenging. No matter how expensive loudspeakers are and no matter how much you spend on amplification, unless you can control the sound in that room, you're fighting a losing battle and are essentially throwing good money away."
The decision was made to integrate an acoustic treatment solution into the room.
The company installed two large parametric panels on the left and right walls, with an intricate diffractor panel design of four different types of timber placed on the back wall – two blocks on the left and four to the right, with the loudspeakers on either side of the installation.
This resulted in a dramatic reduction in reverberation time, allowing the client to use the room for its intended purpose. The client subsequently commissioned the company to design a separate custom solution for his equally reverberant dining room.
Guy says: "We wanted something that matched and complemented the aesthetics of the room, which is where this Ammonite theme evolved from, taking inspiration from the loudspeakers to create one, cohesive, artistic statement."