Scene Change expands VuePix offering in Sydney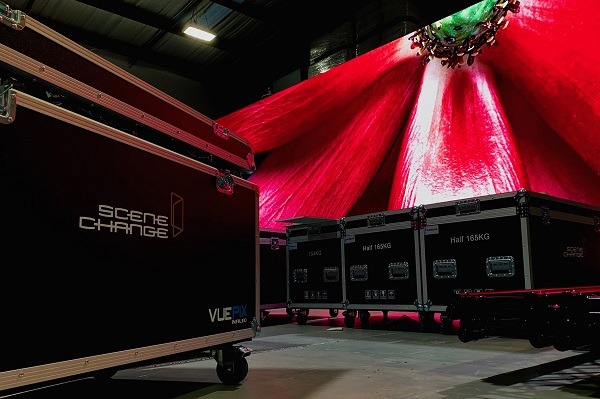 AV hire and production company Scene Change has expanded its rental array in Sydney by investing in more 160 ER Series panels.
This is the company's third major investment into VuePix Infiled technology, the first two being for the Melbourne and Brisbane branches respectively. The company decided to invest in more of the VuePix product after carrying out a comparison of major brands on the market.
Scene Change director John Dinh says: "The VuePix product delivered the best combination of image accuracy, reliability and roadworthiness. A lot of our work is corporate events displaying fine software details, and the 2.9mm product delivers that nicely."
The company's tech experts were invited to join VuePix Infiled's team during quality control process in their factory.
VuePix Infiled product manager at ULA group Nathan Wright says: "Seeing the building process, quality checks and the factory, helped instil even more faith in the VuePix Infiled purchase for Scene Change. We love bringing our customers to the factory to showcase our facilities and experience our first class technology in person. This is one of the factors that sets us apart."