StormAudio launches new processor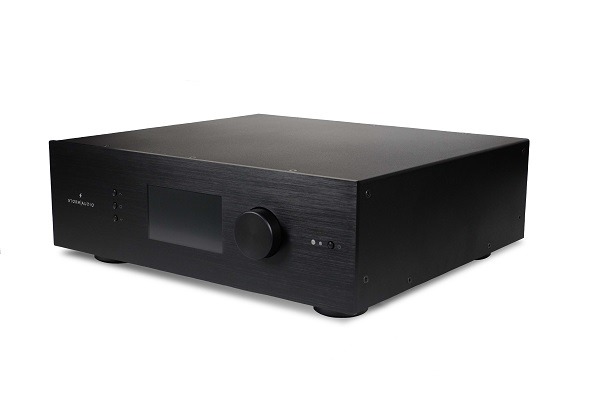 StormAudio has unveiled its new ISP Core 16, the company's newest addition to its acclaimed processors, along with an AoIP AES67 option for the ISP MK2 range.
A completely redesigned cross-platform smartphone application was also released.
The ISP Core 16 is based on the award-winning ISP MK2 platform and is a preamplifier/processor that gives consumers a sleek, compact and more accessible option to deliver the company's signature functionality and performance in a 3U chassis.
The product, manufactured in France, supports up to 16 channels and has the power to decode all the latest immersive formats—Auro-3D, Dolby Atmos, DTS:X Pro, IMAX Enhanced, HDR10, HLG and Dolby Vision—and do any post-processing, including Dirac Live, to optimise any speaker in any room straight out of the box.
All functionalities can be easily accessed by extensive control options; iOS and Android remote control apps, an IR remote control handset included, and compatibility with all major home automation providers.
The ISP Core boasts an all-new advanced colour display on the front panel that allows integrators to troubleshoot HDMI and codec issues directly from the front of the unit.
The company also announced the addition of an AoIP AES67 option for its flagship sustainable ISP MK1 and MK2 platform.
The company has developed this new module to make the processors compatible with the increasing demands for AoIP application in different fields; especially for residential use cases, the module is fully compatible with DCI and Dolby ecosystems.
The module supports up to 32ch input and 32ch output, based on merging ZMAN technology, and is Ravenna and Dante AES67 mode compatible. AoIP installations have full access to the ISP features, e.g., 32ch DSP processing, multi-theater and multi-zone management, Dirac Live and Bass Control in any room.
Finally, aiming to make the user experience as seamless as possible, StormAudio has designed StormRemote Mobile, an app dedicated for smartphones that is compatible with both iOS and Android, so any end user can easily control their ISP processors. The app has been completely redesigned with a new responsive interface for the mobile, so key settings are at the user's fingertips and are always easily accessible at any time.
Other unique game-changing features will also be coming to StormAudio processors later this year by way of software/firmware upgrades.
Coming up first, later this month will be the in-house-designed proprietary StormXT engine, an ambiance channel expander that works in conjunction with existing upmixing algorithms to extract relevant audio signals from nearby speakers and redirect them to silent, unused speakers to make full use of all speakers in the theatre.