SpinetiX launches family of digital signage players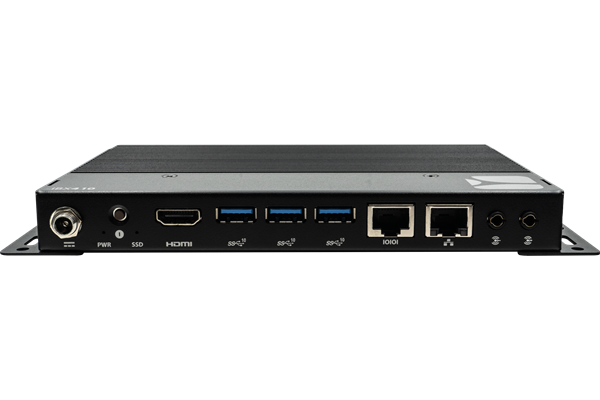 SpinetiX has launched its family of digital signage players led by the release of the iBX410, to meet the versatile demands of the digital signage industry and provide optimal performance consistently, day after day.
From welcome screens at enterprise offices, tourist information at hotels, visitor centres and so much more, iBX410 is a reliable partner in any signage scenario.
"With the unveiling of iBX410 and the new iBX family, we are not just introducing another line of products, we are reinforcing our commitment to innovation but also our dedication to our channel ecosystem," SpinetiX chief executive officer Francesco Ziliani says.
"The first units of iBX410 will be shipped to SpinetiX official distribution partners in November with a general availability as of December 2023 to all SpinetiX partners. SpinetiX will be presenting the new iBX410 as world premiere at ISE 2024 in Barcelona."
Set to be the go-to choice for more mainstream requirements, the iBX410 ensures the SpinetiX footprint in both specialised and broad-market segments, running on the latest Intel Atom processor, delivering 4K visuals at 60fps and packing versatility and power.
The first model of the iBX family, the iBX410, takes its rightful place among the current SpinetiX line-up of players by sharing the same SpinetiX DNA, featuring a design dedicated to signage applications to deliver content flawlessly 24/7 supporting any signage scenario.
The iBX410 is also powered by DSO, the SpinetiX purpose-built signage OS offering optimal, continuous performance and enhanced security while minimising resource use.
Out of the box, users get access to the award-winning SpinetiX ARYA CMS and its free Discovery Plan, ensuring immediate impactful content delivery.
With the opportunity to scale with SpinetiX ARYA Enterprise plans and the Elementi software, iBX410 is designed to seamlessly scale to growing customer needs.
ADVERTISEMENT

ADVERTISEMENT
ADVERTISEMENT

ADVERTISEMENT