PPDS launches 32" Philips Tableaux 5150I ePaper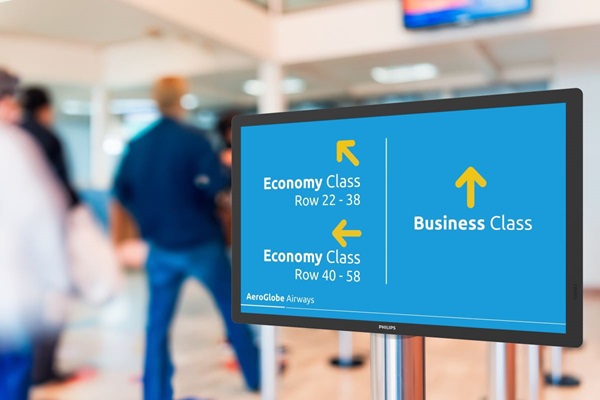 PPDS has launched its 32" Philips Tableaux ePaper running on the E Ink Spectra 6 platform.
Augmented with PPDS' slim bezel technology as well as its Android SoC platform make the Tableaux ePaper Wave and partner software ready to support businesses across the industries.
"At ISE 2023 we changed the game for digital signage with the introduction of our zero-power consumption 25" Philips Tableaux Series, with education, retail, corporate, transportation (including airports), hospitality, food and beverage and public venues among the early adopters to date," PPDS vice president of global marketing and business development Martijn van der Woude says.
"Philips Tableaux ePaper displays offer a more sustainable solution that eliminates the need for paper consumption and waste, and the effects these would have on the environment. For 2024, we are leading the market once again with our new 32" model, bringing next generation ePaper technology forward. We can't wait for you to see it."
Responding to market feedback and working closely with long-term Philips Professional Displays R&D partner E Ink, the 32" Philips Tableaux 5150I brings all the great benefits enjoyed on the 25" Philips Tableaux, together with additional features.
The E Ink Spectra 6 31.5" platform is tailored for use on the Philips Tableaux and delivers previously unachievable colour performance, using enhanced colour algorithms to provide a true print quality replacement for any paper sign on the 2560 x 1440, 16:9 digital display.
Scheduled to debut at a launch event in November, with its first global showcasing at ISE 2024 in Barcelona (30 January to 2 February 2024) and continuing to set new benchmarks for sustainability in the AV industry, the Tableaux 5150I takes PPDS' ePaper portfolio to the next level, whether used as a standalone solution or as part of a fleet of displays across multiple locations around the world.
ADVERTISEMENT

ADVERTISEMENT
ADVERTISEMENT

ADVERTISEMENT