SoundTube's STNet IPD-Hub 2 DSP amp receives UL 2043 certification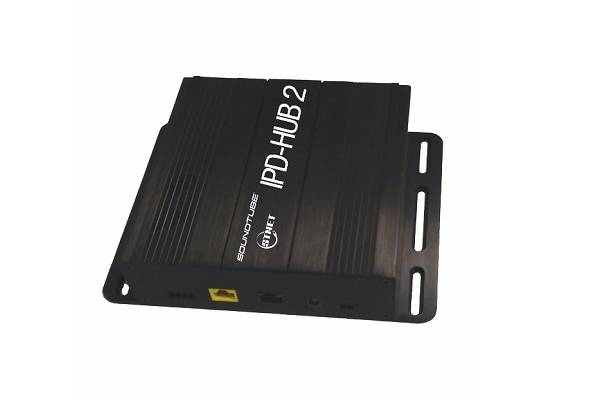 MSE Audio has announced that SoundTube's IPD-Hub 2 amplifier has received UL 2043 certification for use in plenum spaces.
The SoundTube IPD-Hub 2 amplifier is a two-channel Dante amp with DSP built in as well AES67 compatible and powered by PoE, PoE+ or 40W PoE. It includes an RJ45 Ethernet connection and can be used with Radio Design Labs Format A (RDL) or Attero Tech Axiom line level, mic level, balanced XLR or Bluetooth input devices – stereo or mono, virtually any type of input.
"Giving integrators the option to install the IPD-Hub 2 amplifier in the ceiling simplifies installation in many situations. The amp can go right into the ceiling with the speakers greatly reducing install time," MSE Audio vice president Ken Hecht says.
"We continuously seek ways to help our integrators and receiving this UL certification is an example of that commitment."
Ideal for small to medium-sized applications, including bars, restaurants, hospitality, education facilities and more, the IPD-Hub 2 DSP amplifier is the heart of a complete networked audio system.