Sony launches AI-based remote learning solution for education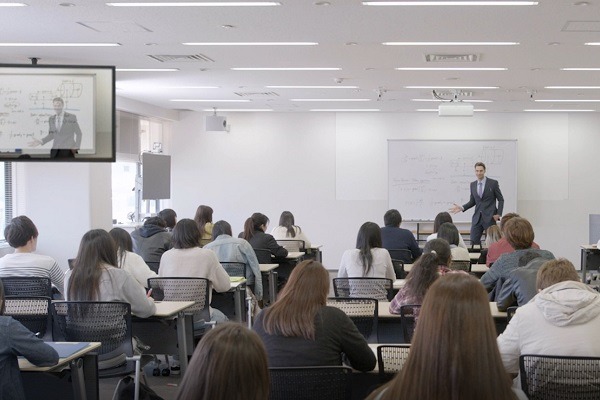 Sony Australia has launched a unique remote learning solution that combines its MAS-A100 beamforming microphone with the Edge Analytic appliance, letting lecturers teach and students learn remotely.
Combining Edge Analytics, MAS-A100, Sony PTZ cameras, projectors and BRAVIA 4K displays, users can deliver a clever, efficient and professional remote teaching platform, something which is needed in light of the COVID-19 pandemic.
Once installed, there are fewer touchpoints and little-to-no AV staff required to work the system, also bringing benefits in light of the health concerns.
"The impact of social distancing and other restrictions on people's movements has had a serious effect on face to face learning. Many tertiary education facilities are currently restricted or even closed and universities need new and innovative alternatives in order to teach," Sony Australia group manager – business and institutional solutions Daniel Hancox explains.
"The remote learning solution Sony has developed is uniquely positioned as we are able to provide and integrate all the products that are required in order to enable lecturers to provide first-class teaching and for students to learn remotely."
The MAS-A100 beamforming microphone gives users hassle-free delivery of lectures and presentations with acoustic feedback prevention.
Specifically designed for lecture and presentation environments, the ceiling-mount microphone offers advanced clear audio quality features for both speech reinforcement and recording with a unique combination of beamforming technology and an intelligent feedback reducer function. The microphone has a dual channel output for simultaneous recording of a wide area to capture both the speaker and students' voices.
"The MAS-A100 achieves hands-free speech reinforcement without requiring hand-held or body-worn microphones and subsequent batteries or device management," Daniel adds.
"This is enabled by a unique combination of beamforming technology and an original feature called Intelligent Feedback Reducer which can extract speech sound while suppressing unwanted feedback with Sony's high-performance digital signal processing and unique algorithms. After capturing voice, the microphone's Automatic Gain Control function automatically adjusts the output volume to be consistent regardless of the presenter's location and makes lectures and presentations easier to listen to."