Sony creates the ideal future for education to the workplace at ISE 2020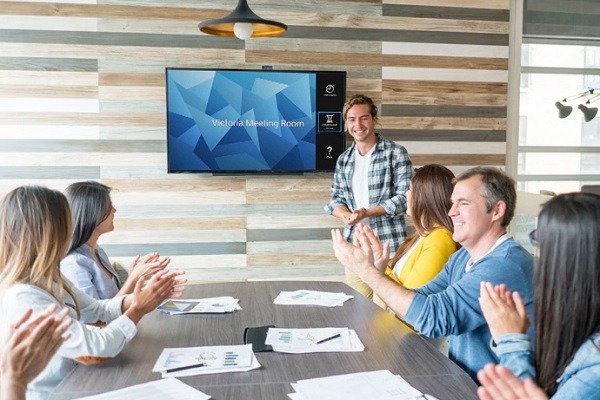 Sony Professional Solutions has revealed its latest AV and IT solutions at ISE 2020 including a new beamforming microphone, MAS-A100 for lectures and presentations, an upgrade to the transformative workplace management solution with TEOS 2.2 and significant expansions of laser projectors.
ISE attendees can visit the Sony stand and experience the 4K and 2K crystal LED displays systems on top of the latest products.
"Technology is reshaping every aspect of our modern lives. At Sony we're dedicated to helping our customers harness the full potential of modern technologies to create their ideal future, whether that's in education, at work or elsewhere," Sony Professional Solutions group manager Daniel Hancox says.
"This is why we are proud to showcase our latest line up of advanced products and solutions here at ISE 2020.
"From our ground-breaking new beamforming microphone to impressive additions for our comprehensive workplace management solution TEOS. We are introducing innovations that build on decades of experience and are the result of Sony creating solutions together with our customers and industry partners."
The MAS-A100 is an IP-based ceiling beamforming microphone that enables flexible and creative hands-free lectures and presentations. It offers clear audio for speech reinforcement and recording with a unique combination of beamforming technology and its unique Intelligent Feedback Reducer function.
Enabling corporate end educational collaboration, the UbiCast is an easy-to-use automated solution that lets users create and share dynamic, searchable and feature-rich video content.
Edge Analytics Appliance (REA-C1000) lets users create impactful video content with minimal resources as the AI-powered solution has automatic handwriting extraction from black and white boards and a Chroma key-less CG overlay which extracts the presenter off their background without needing specialist training.
Another feature is the PTZ auto tracking which keeps presenters in frame throughout their presentation.
The latest range of TOS provides users with the most comprehensive set of tools to work more collaboratively and flexibly.  It includes four new TEB-XP professional tablets – available in a range of sizes from 7" and 22" for meeting rooms, classrooms and reception areas, a 4K Android Player for mirroring signage and meeting room display content via Connect for TEOS and two new smart sensors in a desk sensor to measure occupancy and a meeting room sensor to measure both occupancy and CO2 levels.
Sony has also brought its latest laser projector, the VPL-FHZ131L – the newest and brightest  WUXGA projector which features 13,000 lumens and 100% S-RGB colour space and immersive images. With wide lens shift capability and an optional short-throw lens, the VPL-FHZ131L can increase the flexibility of installation for venues.