Bose Professional advances FreeSpace loudspeaker options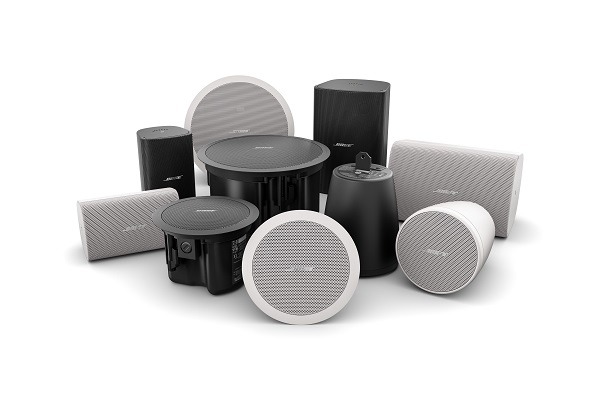 Bose Professional has announced the next evolution of its FreeSpace DS series of loudspeakers, the FreeSpace FS series.
Available in both in-ceiling and surface-mount models with a dedicated pendant-mount model, the FreeSpace FS series is ideal for voice address and background music applications. All models are available in black and white, feature 70/100V and low-impendence operation and a 2.25" or 4.5", full-range transducer, providing two distinct levels of performance.
While delivering the same amount of output and power handling as the original FreeSpace DS models, the additional features give it the ability to be used in wider applications. Metal backcans on the ceiling-mount models allow for use in plenum-rated ceilings while the ceiling-mount models also feature front baffle connection points and tap settings, with Euroblock audio connections.
All FreeSpace loudspeakers are UL1480 ULC-S541 Life Safety Fire Alarm and Signaling listed, providing peace of mind for those life safety projects.