Sonos announces long-term sustainability commitment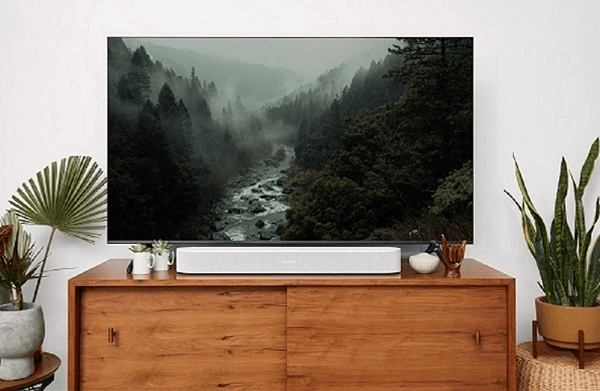 Sonos has introduced its first Climate Action Plan as the foundation of its commitment to a more sustainable future. Implementing the plan will drive Sonos' value chain to carbon neutrality by 2030 and to net-zero by 2040.
Details of the plan were released as part of Sonos' 2021 Listen Better ESG Report, offering an annual overview of the company's ESG efforts.
Sonos chief executive Patrick Spence says: "With our Climate Action Plan, we're entering a new phase in our commitment to environmental responsibility, stepping up our efforts across the board to reduce our impact. Sonos is a company founded on innovation; we are invigorated by the challenge to innovate and create better solutions for our customers and for the planet."
Complementing a clear and measurable climate plan, Sonos also introduced a new approach to product sustainability, with an immediate goal of improving energy efficiency, given that more than three quarters of Sonos' carbon emissions can be attributed to the energy consumed during each product's lifecycle.
Sonos partnered with VitalMetrics to map the carbon footprint of the company's value chain – from sourcing materials and packaging, to product use and end-of-life. Based on this environmental baseline report, Sonos developed a Climate Action Plan to guide reduction of greenhouse gas emissions across the company's areas of greatest impact – products, supply chain and distribution – as well as direct operations.
VitalMetrics chief scientist Sangwon Suh says: "To make the changes necessary to protect our environment in the coming decades, all corporations must first understand the full impact they have on the environment. This is challenging, expansive work, and we are pleased to see Sonos stepping up. I hope more companies follow their lead to develop ambitious climate targets based on science and take real actions to accomplish them."
The company unveiled short- and long-term targets across energy efficiency, materials, product longevity and packaging, and this year, will conduct its first product environmental life cycle assessment.
Sonos will spend the next year formalising its environmental goals and refining the company's approach to the supply chain and distribution focus areas of its Climate Action Plan. This includes working with major suppliers to improve their respective climate footprints, and exploring the localisation of repairs and refurbishment where possible.