SnapAV Signature by Episode speakers available worldwide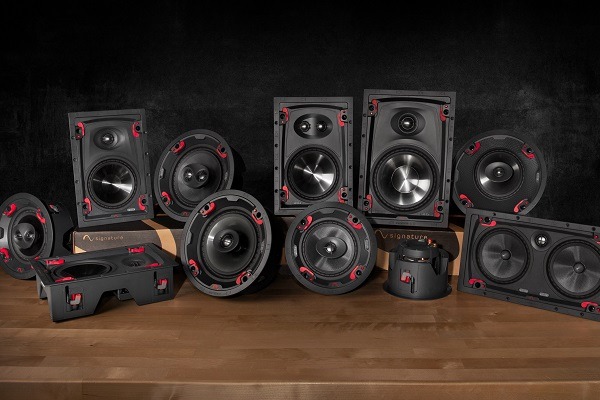 SnapAV has announced that its latest Signature by Episode custom install speaker line is available worldwide. The range offers versatility, installer-friendly features and can produce premium sound with low distortion, wide dispersion and a flat frequency response, so listeners can enjoy content as intended by the artist.
The Signature by Episode line has 32 models across three series, one and two-step installation options, seven optional cradle accessories that can be paired with pre-construction brackets, back boxes and a plethora of grille options.
Three series models feature polypropylene woofers and silk dome tweeters for all-purpose performance. Models in the Signature five Series are a step up and feature polypropylene woofers and adjustable silk dome tweeters, both with vacuum-deposited titanium for added performance while the Signature seven series represents the top-of-the-line and features honeycomb fibreglass Nomex woofers and pure titanium tweeters for discerning listeners.
"We've had tremendous enthusiasm for the new Signature by Episode line since its US debut in January. We're thrilled to now be offering these solutions to our dealers worldwide," SnapAV director of product management Matt Kamp says.
"Signature by Episode models are extremely versatile and easy to install, providing a truly life-like sound experience with deep bass and unmatched tonal clarity without interfering with the décor in any room."
For the first time, a curated selection of popular SnapAV products are available from dealers in global markets and also has integrations with Control4 Smart Home OS 3.