SGR Audio announces limited edition current-drive upgrade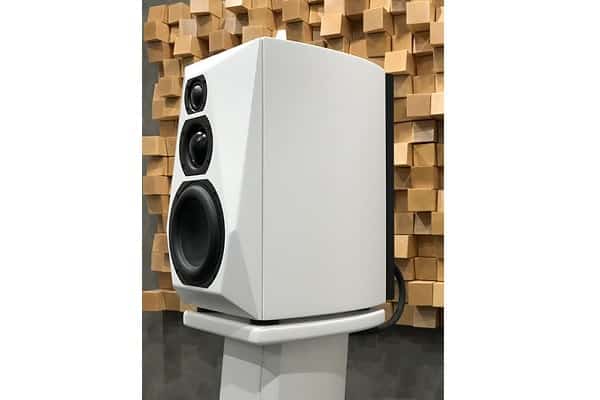 SGR Audio is now offering an exclusive opportunity for CX3B Mk1 and CX3C Mk 1 owners to advance to the evolutionary second generation technology.
"This is an exclusive release, with a limited production capacity of only 25 pairs of CX3B speakers and 10 CX3Cs," SGR Audio chief executive Stuart Ralston says.
"You'll need to act quickly if you don't want to miss out on the chance to own our game-changing Mk2 technology."
An exciting aspect of the upgrade program is the installment of SGR Audio's current-drive amplifier, which allows music to be delivered to the loudspeaker driver.
"Most, if not all, commercial amplifiers control the voltage at the output terminals but the actual sound produced from a loudspeaker is directly proportional to the current flowing through the voice coil, not the voltage across it," Stuart says.
"Our Mk2 amplifiers control the current flowing at the output, not the voltage."
"The sonic difference is clear and quite amazing. The level of smoothness and lack of grain is astonishing, bringing a whole new level of clarity to the listener's experience."
The entire back plate of the amplifier has been machined in-house from a single piece of aluminium, and finished with our Micro Pearl anodising process.
"Apart from its sleek look, the amplifier enables the practical improvement of greater heat dissipation, allowing higher class A amplifier bias," Stuart says.
"If this wasn't already enough of a reason to opt for the upgrade, there's an enticing list of additional enhancements to seal the deal."
A new, custom-made and in-house assembled tweeter is also part of the package, providing a smoother on-axis response, higher frequency extension up to 30 kHz and greater power handling, lower distortion and improved transient response.
"It's a complete package of advancements where every part, no matter how small or seemingly insignificant, has been progressively refined and upgraded to produce the purest possible sound," says Stuart.
"With our state-of-the-art manufacturing facility in Melbourne, we have the unique ability to have these original versions transformed into the Mk2 through in-house modifications performed by our experienced team."
Owners of the first generation speakers can take part in the program for $3,800AUD per pair of CX3B Mk1s and $2,000AUD per CX3C Mk1.