Sennheiser announcements at InfoComm 2018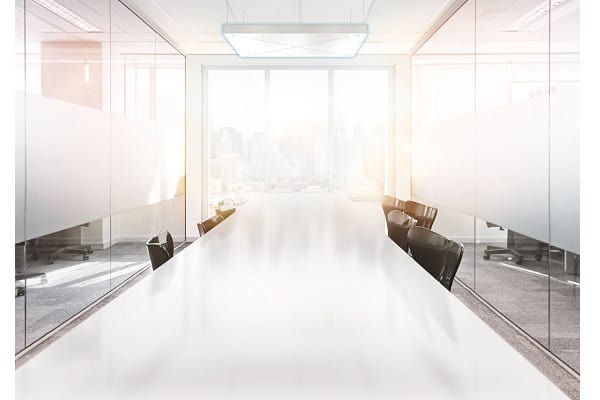 Sennheiser has announced the release of a new product, TeamConnect Ceiling 2, and three new partnerships including DDM compatibility, Crestron cooperation and the integration of Digital 6000 into Yamaha and Soundcraft consoles, at InfoComm 2018 at booth C1660.
TeamConnect Ceiling 2 is the next generation of Sennheiser's ceiling microphone that features a specialist new ceiling array microphone with automatic adaptive beamforming technology. This automatically focuses on the voice of a speaker in the room, regardless of their position.
Team Connect Ceiling 2 has support for Dante networks, including compatibility with Dante Domain Manager (DDM) and Power over Ethernet (PoE). It will also be compatible with Sennheiser's Control Cockpit software and will offer remote configuration and monitoring via an open media control protocol (API).
"Ensuring optimum connectivity has been key in the development of TeamConnect Ceiling 2. This ground-breaking ceiling array microphone comes with Dante and PoE network integration, is DDM-ready and enabled for remote control via the Sennheiser Control Cockpit app. It can also easily be integrated into other media control systems using the open media control protocol, and we are happy to announce that the microphone will be compatible with the Crestron control platform," says Sennheiser portfolio manager of business communication Jens Werner.
This compatibility with Audinate's DDM is a new development that Sennheiser announced at InfoComm. Sennheiser's standard wireless microphone systems, such as the new evolution wireless G4, SpeechLine Digital Wireless, Digital 6000 and Digital 9000, are now compatible with DDM.
The upgrade is provided for free via firmware updates to Sennheiser's SL DI 4 XLR Dante interface, the EM 6000 DANTE microphone receiver and EM 9046 DAN Dante card for the Digital 9000 wireless microphone system.
"Dante is the most relevant audio-over-IP technology in the AV industry today. Sennheiser is committed to creating solutions that offer our users superior levels of performance, flexibility and control, and supporting Dante Domain Manager complements this ethos. With this tool, device and user management is a breeze and security is enhanced considerably," says Sennheiser portfolio manager of business communication Kai Tossing.
Offering complete network management for systems based on the Dante multi-channel audio networking standard, Dante Domain Manager software enables user authentication, role-based security and audit capabilities for Dante networks, while allowing seamless expansion of Dante systems over any network infrastructure.
Sennheiser has also announced that the Ceiling 2 ceiling microphone will be fully compatible with Crestron's control system platform, representing a continued collaboration between the two companies.
It is planned that Sennheiser's open Sound Control Protocol (SSC) will be used in different Crestron APIs to allow remote monitoring and configuration. This includes TeamConnect Ceiling 2, which will support remote access to audio parameters, mute and customisable LED control.
"Sennheiser has worked with Crestron for several years and we are excited to develop mutual integration possibilities even further. By optimising our joint solutions for the enterprise market, we stand to increase operational efficiencies and performance for both integrators and end-users," says Sennheiser head of global business development and business communication Nick Pemberton.
Crestron partnerships manager Bob Bavolacco adds that the two companies are at the beginning of the road of what they can do together and see tremendous potential.
"Sennheiser has an outstanding pedigree when it comes to audio and corporate solutions, and we see a great opportunity here because ceiling microphones will become a key part of conference room functionality and aesthetics."
Also at InfoComm, Sennheiser and Yamaha announced that the Sennheiser Digital 6000 microphone systems can be seamlessly integrated into Yamaha CL and QL series consoles with the upcoming Sennheiser and Yamaha firmware updates.
"Yamaha has continued to offer new and convenient solutions through close collaboration with various partners. This announcement takes that collaboration to an even higher level. Digital mixing consoles are expected to take on a much larger role than simply mixing in today's sound systems, and the full breadth of the functionality required cannot be handled by one company alone. All-encompassing solutions would not be possible without the support and cooperation of third parties. Feedback from our valued customers is also a vital ingredient. Driven by the needs of our customers, deeper collaboration with our third-party partners will continue to produce world-class solutions into the future," says Yamaha Pro Audio Division general manager Yoshi Tsugawa.
The updates will mean that Sennheiser's EM 6000 and EM 6000 DANTE wireless receivers can be monitored directly from the consoles. This allows engineers to check parameters, such as RF performance, link quality, audio level and battery status directly from the console, as well as adjust some without the need for additional software or screens.
"Sennheiser is always keen to collaborate with other manufacturers to allow our systems to interface with their products, making user workflows as smooth and easy as possible. Being able to monitor the EM 6000 parameters directly from a mixing console is something our customers have been asking for. We are delighted that both Yamaha and Soundcraft are implementing this integration in selected consoles in their ranges, and we are currently working with other manufacturers to extend this ability to their consoles," says Sennheiser senior product manager of professional audio Tom Vollmers.