Screen Innovations updates Zero Edge screen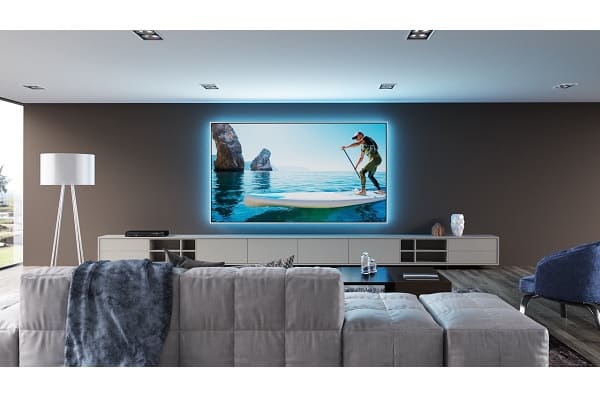 Screen Innovations (SI) has announced it has updated its Zero Edge screen, which gives customers the power to choose options that fit their needs exactly.
The Zero Edge screen, which was introduced in 2011, now has 36 screens in one and three bezel options, small (half-inch), medium (1.5") or large (2"). The medium and large options are available in 12 designer-selected colours with an in-lay of hand-wrapped velvet or completely wrapped in velvet. Available colours are the same that were recently introduced on SI's Solo Pro lithium-powered motorised screen.
"Fixed frame screens have always been just a means to an end. No one ever asked the customer what they wanted—which is always our first step in product development," says Screen Innovations chief executive Ryan Gustafson.
"And we did exactly that in designing the new Zero Edge Pro as a brand-new type of screen, giving customers the power to choose exactly how they want their screen to look."
Zero Edge Pro is also now available with SI's LED backlighting options, as well as a new option that includes a new IP controlled solution that can be integrated and controlled seamlessly with Philips Hue Smart Lighting ecosystems.
"Zero Edge Pro gives our customers the ability to do exactly what they want to do; custom integration. They want a unique product that allows them to truly customise their installation, which is the biggest cry we've heard about traditional fixed frames. However, that's not even the coolest part," says Screen Innovations director of marketing Skyler Meek
"This next step forward for SI represents a huge leap forward in build quality. Zero Edge and Zero Edge Pro are hand-built from 100% aluminium. That means the screen not only fits together perfectly, it will last a lifetime."
Additionally, SI has announced a new rendition of its Black Diamond material to celebrate Black Diamond's 10th birthday. Black Diamond XL, which has exceeded the optical height barrier of 60", is now available exclusively on Zero Edge Pro and available to 76" high.
ADVERTISEMENT

ADVERTISEMENT
ADVERTISEMENT

ADVERTISEMENT