Schneider advances lighting control with DALI-2 Gateway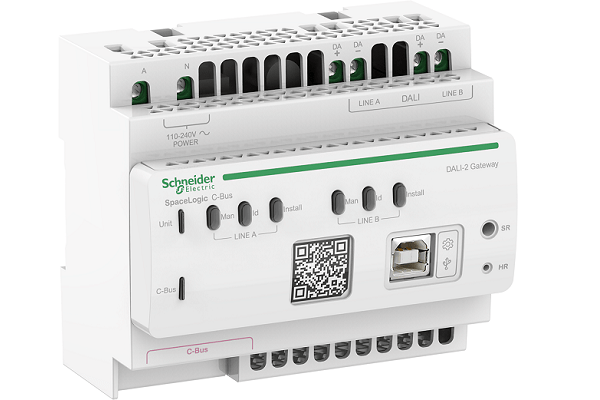 Schneider Electric has introduced a new gateway to the Australian market, the SpaceLogic C-Bus DALI-2 Gateway, with the goal of advancing lighting control systems in smart buildings.
It adopts a holistic approach to boosting engineering, energy and operational efficiencies while giving users a greater experience with their systems. Integrating DALI and C-Bus systems, the gateway gives users seamless control, management and monitoring of DALI lighting systems.
It's ideal for a variety of public and private buildings like restaurants, supermarkets, manufacturing plants, offices, schools and private homes.
It boasts features like remote lighting control, daylight harvesting, automated scene setting via colour control and 'warn before off' lighting, thanks to Schneider's SpaceLogic C-Bus home and building automation system and the international standard DALI lighting control protocol.
"With the DALI-2 Gateway, we're capable of bringing about a range of intelligent lighting functions that were previously deemed impossible. Now you may see your lights automatically interact with surroundings, including physical movements," Schneider Electric general manager of marketing and partner solutions – digital buildings Paul Crothers says.
It comes with up to 256 different scenes, designed to meet the users' needs. For instance, a smooth dimming scene is set up to create a pleasant and sophisticated luxury establishment.
"Proudly serving Australians for 26 years, C-Bus is not only widely known in commercial buildings, but also committed to constantly improving the experiences that commercial and high-end residential properties have to offer," Paul says.